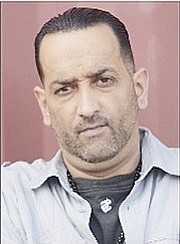 By Inigo 'Naughty' Zenicazelaya
I KNOW most of you are expecting some rant of sorts out of me, due to my Cowboys losing to the Packers on Sunday ... NOT!
I must admit it stings a bit, seeing my Cowboys exit this year's NFL playoffs ahead of schedule. However neither the team nor the fans have anything to be ashamed of, or to hang their heads for.
Sunday's loss to the Packers in the NFC divisional game might have very well been the Super Bowl in mid-January. Easily the game of the year so far in the NFL.
After past Cowboy's playoff losses, I would have been quite disgruntled in the days following, maybe even a little depressed, but for some strange reason I woke up this morning feeling brand new and invigorated, despite the loss. The future is bright in Dallas.
Our offence is in great shape, loaded with young talent. A few minor upgrades to our defence and Dallas will have another dynasty on their hands in short order.
Dak to the future
As I stated in this very column way back in September, Dak Prescott, despite being a fourth round pick in the 2016 NFL Draft, should be the starting quarterback for the Dallas Cowboys period, due to his youth and high skill set.
Since then, Prescott has proven it on and off the field, commanding the locker room, and if his statements in the post-game press conference on Sunday in Dallas are any indicator, it's further proof how 'special' he is (especially for being a 'rookie.')
Here's what Prescott had to say following the Cowboys loss:
"We don't give up. We're not going to stop no matter what the score is, no matter the game. It shows the true character of this team. It was a great atmosphere. AT&T (Stadium) was amazing today, the fans. It was a great game all the way around. Just hate to be on the losing end, obviously.
"But these are the kind of games that I dreamed as a little kid of playing in. I plan to play in many more of them."
When you hear comments such as those from your quarterback, you know he's got the 'it' factor, and it will be fun watching him put his money where his mouth is moving forward. (I didn't forget 'Zeke' - I've got a whole column dedicated to that next week.)
The grand master
Say what you want about him, Aaron Rodgers is one heck of a quarterback.
Rodgers has been playing at a high level, almost unconscious for the last eight weeks, just how he likes it. There is no shame in this one for the Cowboys, losing to arguably the best quarterback in the game today (Bradyites slam down The Tribune in unison now.) After coming from 18 points down I might add!
So I tip my hat to Rodgers and the Packers: good game, it could have gone either way.
It will be fun watching to see if Rodgers can run the board, like he's done before, on a magical Super Bowl run.
Until next week, I'm off. I've got to scout the top defensive players in the upcoming NFL Draft - Cowboy Nation has a Super Bowl to win next season.
• Naughty presents 'Mischief and Mayhem in da AM' from 6am to 10am, Monday to Friday and 'The Press Box' sports talk show on Sunday from 10am to 1pm, on KISS FM 96.1. Comments and questions to naughty@tribunemedia.net