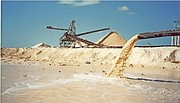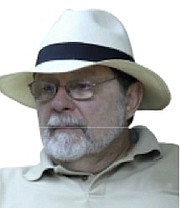 Hall's missteps highlight Civil Service succession issues
There is a huge succession problem at the upper levels of our civil service - likely due to poor education and hiring standards over the years. That's one of the reasons retiring senior officers are often rehired on contract (there are other reasons we won't go into here).
The poster child for this problem is Parliamentary Commissioner Sherlyn Hall. He holds a statuary post under the Parliamentary Elections Act. He can be removed from this post if his actions are in breach of the Act, the Public Service Act/Rules or General Orders.
The decision to remove him otherwise would be at the discretion of the Prime Minister, I am told. A case for disciplinary action, outside actions that are considered criminal offences, would have to be made to the Public Service Commission for this to happen.
Hall was promoted due to longevity, after the retirement of the previous commissioner. But he is clearly not up to the job. Evidence for this lies in his poor handling of the gender equality referendum earlier this year (which included the confusing and delayed release of results) and his obstruction of women trying to register to vote (which led to a protest movement called Too Sexy to Vote). Hall blamed power outages and fax machine failures for the chaotic referendum result issues, but National Security Minister Bernard Nottage (who is responsible for elections) declined to criticise his performance at that time.
More recently - and despite the fact that voter registration levels are at an historic low - Hall defended his right to turn away any woman who did not meet his arbitrary dress code (men were not mentioned). And this was despite the fact that a voter's card requires only a head and shoulders shot for identification.
This is what the law says: "to have two identical copies of a photograph taken of him/her by the revising officer, and being of such size as determined by the revising officer, portraying the head and shoulders of the person facing the camera."
In this case, Nottage felt obliged to respond to public outrage, saying no-one had the right to refuse to register a citizen to vote based on arbitrary standards or dress codes. But reports of people being turned away continued unabated, and it often took up to two hours for those who were able to register.
The Parliamentary Commission's mission includes the following statement: "To afford every eligible Bahamian the opportunity to be registered and to vote in free and fair elections."
I daresay that having an incompetent like Hall in charge of our upcoming electoral process is not a good thing. Brace yourself for a whirlwind.
What do you think? Send comments to lsmith@tribunemed... or visit www.bahamapundit.com
By LARRY SMITH
EVERY now and then we work ourselves into a frenzy based largely on hearsay and conspiracy theories. Eventually the controversy du jour settles down and is forgotten - until the next time.
There are several of these perennially contentious issues, but the one I want to discuss today is aragonite.
At the recent 'We March' protest downtown, activist John Bostwick argued that our almost inexhaustible aragonite resources could solve our economic problems. And hackles were raised a few weeks ago when American news reports seemed to suggest that Florida officials were about to steal Bahamian sand for their beaches.
A couple of years ago, union leader John Pinder and others made the preposterous claim that aragonite exports could not only pay off our national debt but give every Bahamian a $50,000 cheque. "We're talking about moving from being borrowers to lenders. What China is to the rest of the world, the Bahamas could be to the Caribbean," Pinder said confidently.
At the same time, lobbyist Kay Smith was touting a $50m investment in East Grand Bahama to mine aragonite for export and manufacturing. She did not reply to my recent email asking about the current status of that grandiose project. Meanwhile, the government has said it is investigating the whole aragonite issue with a view to updating all the rules for resource extraction in The Bahamas.
Aragonite is a fine limestone sand that precipitates naturally out of sea water. There are massive quantities on the Bahamian seabed, among other places. The name actually derives from the Spanish town of Molina de Aragón, where the rock type was first identified in the 18th century. It has been used mainly for industrial purposes - to capture sulphur emissions in energy production, as a soil conditioner in agriculture, as a base for bioplastic materials, as an ingredient in glass and cement production and as an additive in livestock feed. It can also be used for sand applications - as in playgrounds, acquaria and beach restoration.
The latest chapter of the aragonite controversy bubbled up earlier this month, when local newspapers reported that Florida officials were considering the use of Bahamian sand to shore-up their eroding coastline. Outrageous and shocking, we said. How dare they take our sand to rebuild their beaches? How would this affect our own beaches? And how could the government possibly contemplate such a treacherous act?
Environment Minister Ken Dorsett had to insist that nothing of the sort was under consideration. He also repeated previous statements that the government was undertaking a comprehensive review of all extractive industries in the country.
In 2014, the Prime Minister said he had advised the Bahamas Agricultural and Industrial Corporation to explore the possibility of state-run mining operations for aragonite. The corporation "has been commissioned to report on how we do it and how we get participation. How can we use this sand and aragonite for industrial purposes or even re-nourishment purposes." But, as with most things the Prime Minister says are forthcoming, no information has been provided on this issue in more than two years.
Interest in mining Bahamian aragonite goes back to the 1960s. Bimini's Lerner Marine Laboratory had the first concession, but turned it over to Union Carbide, which sold it to the Dillingham Corporation, a California-based engineering and construction services company that is now out of business. The idea then was to supply millions of tons of pure Bahamian aragonite sand to cement and glass manufacturers on the US east coast. But it had to be extracted and hauled to market cheaply enough to compete with other sources of supply.
Dillingham had rights in four Bahamian areas totalling over 8,000 square miles (one of those concessions has since been turned into a national park). It was estimated that exports of 10 million tons a year would net the Bahamas a yearly royalty of about $600,000. Early environmental studies concluded there was no reason why the relatively sterile aragonite drifts on the edges of the banks should not be mined, provided the operation was properly monitored.
Several miles south of Bimini, Dillingham created a 95-acre sandpile called Ocean Cay by pumping dredge slurry across two small islets. The cay was the company's aragonite mining base until market conditions forced it to close. In 1984, Florida-based Marcona Ocean Industries took over the lease and held it until 2000, when it was bought by the AES Corporation. AES wanted to triple the size of Ocean Cay to build a liquified natural gas and desalination plant at a cost of $550m. The main goal was to supply imported gas to South Florida by undersea pipeline. That project was never approved. And in fact, energy markets have changed so dramatically over the years that the AES plant today would be a huge white elephant (or stranded asset) if it had gone ahead.
A Bahamian company called Sandyport Development (owned by Tony Myers) leased Ocean Cay in 2009 for $7,500 a year, and began small-scale mining operations soon after. Myers secured an interest in the mineral from a group of American entrepeneurs, who determined that, if properly processed, marine aragonite could have an application as a filter in the plastics industry. In 2012, Myers sold his single biggest consignment of 15,000 tons at $50 per ton (with the government getting $2 per ton in royalties) to a start-up company called US Aragonite. But within a couple of years oil prices fell, other plastics manufacturing processes became more cost-effective and US Aragonite went bust.
In 2015, the government leased Ocean Cay to MSC Cruises for a private island destination. Construction is starting now, according to Investments Minister Khaalis Rolle, but there are no plans to export aragonite. "I am not aware of any marine aragonite being sold in the US for any industry over the past two years," former US Aragonite principal Gary Miller told me recently. "Demand and value has to be created by each industry along with supply chains and distribution contracts. Without these, Bahamian aragonite will never be a commodity in the US market."
There has been talk of using Bahamian aragonite for beach restoration in the US since at least the mid-1980s, when Florida began projecting the depletion of its available offshore sand deposits. In 1990, coastal engineers imported a small amount of Bahamian aragonite to restore the beach at Fisher Island south of Miami Beach. It takes about a million cubic yards to fill an average-sized beach. At the time of the Fisher Island project, the export price per cubic yard was $8. A cubic yard in sand volume equals 1.17 metric tons in weight.
In 1993, the Miami Herald reported that "beach restoration projects along the Dade and Broward County coasts since 1970 have stripped sand from hundreds of underwater acres along their coasts … So officials are scrambling to find a fresh sand supply … But federal import rules, endangered species laws and the sheer costs of mining the ocean floor so far away present daunting obstacles."
And last year, new US legislation authorised the Army Corps of Engineers to study the potential of using foreign sand, such as aragonite from The Bahamas, to widen shorelines and protect coasts from hurricanes.
There are many obstacles to this proposal, including a ban on spending federal money on US beach projects that use foreign sand. Non-US-flagged vessels are also prohibited from bringing foreign sand to Florida. Whether or not these obstacles are surmounted, we can all rest assured that no-one will be driving a tractor onto our beaches to excavate sand for export.
What do you think? Send comments to lsmith@tribunemedia.net or visit www.bahamapundit.com