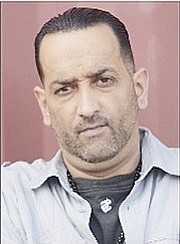 By Inigo 'Naughty' Zenicazelaya
SO my Super Bowl prediction got squashed!
I understand some 'obeah' was used by one of my colleagues at The Tribune to ensure my Cowboys didn't meet his Patriots in the Super Bowl, because he couldn't take seeing my 'Boys win it all.
Enjoy your moment, I will enjoy mine repeatedly over the next few seasons as I watch a new NFL dynasty arise in Dallas, while another crumbles in New England.
Since my Cowboys playoff ouster, I've been researching the top defensive free agents to be in the NFL, as well as the top defensive prospects in April's NFL Draft.
In fact I just took a break to give you guys my AFC and NFC Championship game predictions, then back to my 'man cave' to continue my scouting.
At this point with my Cowboys out, I could care less who wins.
Well, maybe not, I hope Brady is the next to join the party in the 'Losers Lounge.'
AFC
STEELERS vs PATRIOTS
Boogedy boogedy Boo, I put the whammy on you Tom Brady! (If it worked for Wells, it can work for me)
STEELERS 34 -
PATRIOTS 31
NFC
PACKERS vs FALCONS
If you can't beat them, join them! I tip my hat to Aaron Rodgers - he's earned my respect.
PACKERS 38 -
FALCONS 37
See you Sunday on the Press Box on KISS 96FM 10 am to 1pm when I break it all down.
LEO B's PICKS
STEELERS
PACKERS