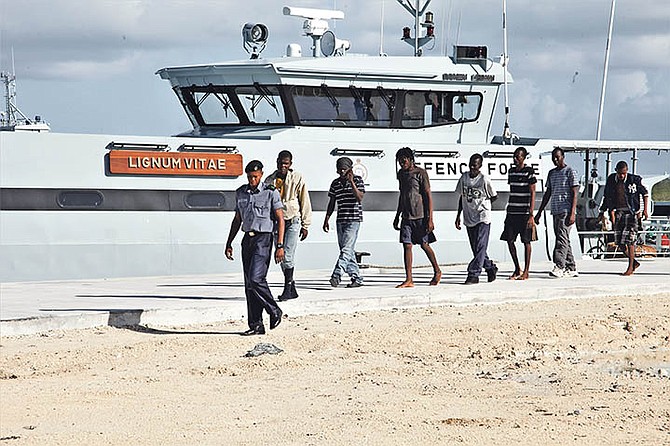 MORE than 60 undocumented Haitian nationals were apprehended in the central Bahamas early Monday morning by the Royal Bahamas Defence Force.
A Haitian sloop was intercepted on the Great Bahama Bank west of the Exuma chain by Her Majesty's Bahamian Ship Lignum Vitae under the command of Senior Lieutenant Bertram Bowleg around 2am on Monday morning. The vessel was subsequently boarded and searched resulting in 69 migrants (58 males, ten females and a child) being apprehended.
The wooden vessel was initially sighted by a RBDF surveillance aircraft piloted by Chief Petty Officer Gregory Storr earlier that day when HMBS Lignum Vitae, which was on routine patrol at the time, was directed to intercept.
The migrants were taken to New Providence and turned over to immigration officials for further processing.