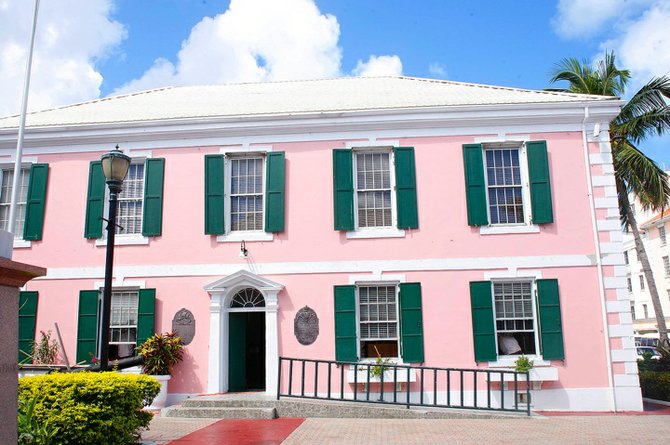 By AVA TURNQUEST
Tribune Chief Reporter
aturnquest@tribunemedia.net
PUBLIC Disclosure Commission Chairman Myles Laroda yesterday distanced himself from the government's pledge to prosecute non-compliant parliamentarians, telling The Tribune it is possible no penalties will be exacted.
Mr Laroda maintained that the hardline position taken by the new administration has made a significant impact on the culture of non-compliance that plagued the commission, despite a public outcry for "a pound of flesh".
"I can't say because I'm not there and I'm only one voice," Mr Laroda said, when asked the fate of the remaining three delinquent MPs.
"The other two (PDC) members could decide otherwise. We have always been led by consensus. You'll have to look at all of the circumstances to see.
Mr Laroda continued: "I don't have no special knowledge or anything but the prime minister did say in their manifesto that they would amend the (Public Disclosure) Act. We don't know what the new amendments would be so I think that would be getting ahead."
When contacted yesterday, Mr Laroda said the remaining two members of the three-person commission had not yet been appointed, adding that he expected to convene a meeting next week once it had been fully constituted.
He suggested that if delinquent MPs become compliant during that period, there may be no need to turn over names to the Attorney General's Office for prosecution.
"We are at a point where there is only three people and right now what I think it's shining a light. Now the public has become aware, they read about it in the papers. Now they start to demand accountability, (prosecution or penalties) there are those who want a pound of flesh but that day (of non-compliance) is at its end, and maybe this situation we will never go back to where people think it's okay to just disregard the law."
Mr Laroda continued: "I think people are paying attention, I think the days where you just didn't do it or nothing happens, no consequences, or just accepted that people will act in a particular way, are over. The new administration has taken its stance, but the public position is they're not going to accept this type of behaviour. There is a new desire for transparency, you can't just have a law there and not follow it."
On June 6, Press Secretary Anthony Newbold told the media that Prime Minister Dr Hubert Minnis had given former and sitting parliamentarians three weeks to file disclosures or face the court for breaking the law.
Present and former parliamentarians and senators, along with senior public officers, are required to submit their disclosures to the PDC by March each year.
The law specifies that persons in breach could face a fine of $10,000, or two years in prison, or both, or confiscation of land if land is involved.
At the time, Mr Newbold said the deadline affected more than 20 MPs, adding that the number of parliamentarians that did not disclose for the entire five years was "not less than six."
The July 3 timeline set by Dr Minnis for the files to be sent to the Office of the Attorney General expired last week.
Yesterday, Mr Laroda reiterated Mr Newbold's warning that the PDC will widen its scope to include senior civil servants, who are also required to file by law, but generally do not comply.
"The next thing will be the senior civil servants," Mr Laroda said. "It's not only that they don't do it but there is a small percentage that think they have a right to antagonise the process."