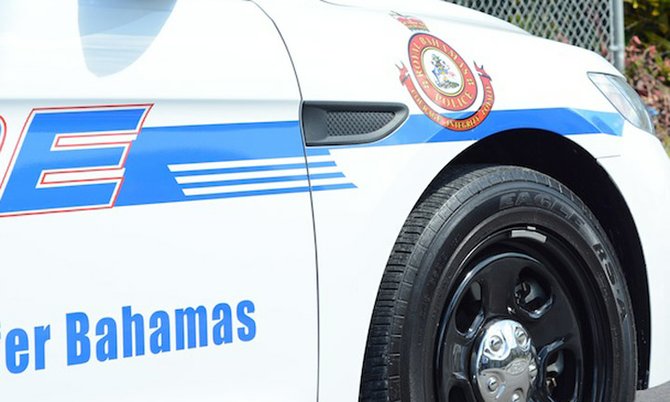 By LAMECH JOHNSON
Tribune Staff Reporter
ljohnson@tribunemedia.net
POLICE are actively investigating the circumstances that led to the fatal shooting of a man in Pinewood Gardens over the weekend.
According to initial reports, the victim was shot in the area of Buttonwood Street and Silk Cotton Street. Police were on the scene shortly after 6pm on Saturday.
When contacted for further information yesterday, Chief Superintendent Solomon Cash told The Tribune officers had no motive for the killing.
It marked the 78th homicide for the year, according to The Tribune's records, and the fifth murder last week.
"We're following some leads but we haven't been able to determine a motive for the incident at this time as it is still early in the investigation stage. But we are actively investigating this matter," the head of the Central Detective Unit said.
Police said the victim was cleaning a car when two male occupants of a Suzuki Swift car, armed with handguns, approached and shot him before leaving the scene.
The victim's identification has been withheld by police pending identification of next of kin.
However, loved ones on social media have identified him as Everette "Lil Lloyd" Rolle.
"This one hit home tonight," a friend wrote on Facebook. "We'll miss you so much Lil Lloyd. One thing I can say is that you were always sweet and respectful. From we were kids you always had people enticed by your smile. This one really hit home."
Saturday's incident occurred a day after police were called to the scene of a fatal shooting near the Oakes Field roundabout.
According to police reports, shortly before 4pm Friday, two women and a man had just left a fast food eatery near the Oakes Field roundabout, when two men armed with handguns approached their vehicle and fired several shots before fleeing on foot. Alert police officers on routine patrol nearby gave chase after the two suspects, but were unable to catch them.
The driver of the vehicle was able to drive to Boyd Road where the victim was pronounced dead.
Police confirmed that the victim was on bail and was being electronically monitored.
Chief Supt Cash also told this newspaper yesterday the police do have a person of interest in custody assisting the investigation, but said it was too early to determine if and when charges could be filed.
Police also said a man is in hospital after he was shot around 1am Sunday. He was attending a party at a home in Pride Estates when a gunman shot him and fled the area on foot. The victim is in stable condition.
Meanwhile, on Friday, a woman was shot while driving on Blue Hill Road south.
According to reports, shortly after 7.30pm, the woman was driving in her Toyota car, when a man fired several shots at another man whom he was chasing. The woman was hit in the incident and taken to hospital for medical treatment.
Investigations into all three incidents are continuing and anyone with information is asked to contact police at 911 or 919, the Central Detective Unit at 502-9991 or Crime Stoppers anonymously at 328-TIPS.