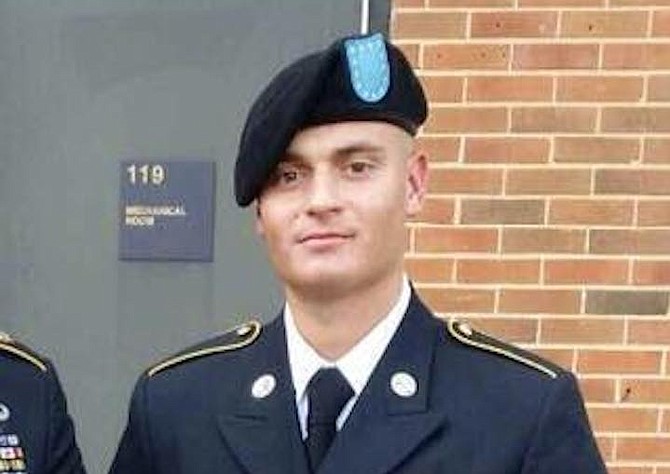 By AVA TURNQUEST
Tribune Chief Reporter
aturnquest@tribunemedia.net
ALLEGED Neo-Nazi and former St Andrew's School student Brandon Russell was called a flight risk by federal prosecutors during a bail hearing yesterday.
Russell was arrested on explosives and weapons charges in the United States on May 21, and a Federal Court judge is expected to make a decision on his request for release on bond today.
His arrest follows the double homicide of his roommates Andrew Oneschuk, 18, and Jeremy Himmelman, 22, who were shot to death by another roommate Devon Arthurs in their apartment on May 19.
Arthurs confessed to killing the men because they disrespected his Muslim faith, and according to the federal complaint, further claimed that Russell previously "threatened to kill people and bomb infrastructure" in Neo-Nazi online chat rooms.
In court yesterday, according to the Tampa Bay Times, prosecutors said Russell is a leader of an online forum for Nazi sympathizers.
Russell, a US National Guard member, found the bodies of his slain roommates when he returned home from National Guard duty that same day.
According to the affidavit of FBI special agent Timothy Swain, a copy of which has been obtained by The Tribune, Russell was found by police standing just outside the front door of his apartment in Florida "crying and visibly upset."
In court yesterday, authorities said Russell told officers that he planned to go see his dad, a sheriff's deputy in Palm Beach County, Florida. However, authorities said he instead drove south to the Florida Keys with a friend after the pair purchased two rifles and ammunition.
Russell was arrested during a traffic stop in Key Largo after police and federal authorities found what experts believe to be bomb-making materials, and a framed photo of convicted and executed American domestic terrorist Timothy McVeigh.
According to the Tampa Bay Times, authorities also allegedly found copies of Adolph Hitler's "Mein Kampf" and the white supremacy novel "The Turner Diaries".
The term Neo-Nazi or Neo-Nazism encompasses post-World War II social or political movements that seek to revive the ideology of Nazism, formally known as National Socialism.
According to the affidavit of FBI special agent Swain, Russell allegedly said he was a "national socialist," and a member of a group called the "Atom Waffen," or "atomic weapon" in German.