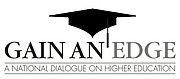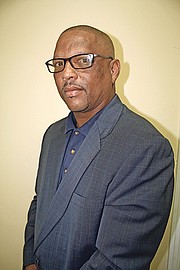 BTVI's Dean of Construction Trades and Workforce Alexander Darville shares information and answers questions about the institution's programme, which was reintroduced in 2015.
In a globally-competitive work environment, The Bahamas Technical and Vocational Institute (BTVI) is moving full steam ahead with its thrust to simultaneously enrol high school students. The dual enrolment programme is a collaborative effort between high schools and BTVI. The Southern Association of Colleges and Schools (SACS) believes institutions should provide structures for student acceleration, creating successful pathways through post-secondary education.
What is the dual enrolment programme?
BTVI's dual enrolment programme is a vessel to jump-start high school students into technical education, providing them the opportunity to channel their practical skills, while simultaneously gaining credits. It also prepares them for entry into the institution.
What courses are offered?
Presently, the programme introduces mainly 12th graders to either Trade Career Path or Introduction to Cosmetology. The Introduction to Cosmetology topics include hair analysis, beauty culture science and communicable diseases, while in the Trade Career Path classes, the students are introduced to the fundamentals of several construction trades including: Electrical Installation, Plumbing, Carpentry, Drywall, Tiling and in some instances Painting and Decorating.
How long is the dual enrolment programme?
It is 15 weeks, meeting once or twice per week, depending on the arrangement with the school, for a total of eight hours per week.
Which schools have participated since the re-introduction?
Anatol Rodgers High
C. I. Gibson Senior High
C. V. Bethel Senior High
L. W. Young Junior High
Programme SURE (Success Ultimately Reassures Everyone), which is a Ministry of Education programme designed for troubled male students.
How does the programme connect to the workforce?
BTVI's dual enrolment programme serves as a direct feeder for certain trade areas. It also helps BTVI to project our numbers as to how many students we are expecting to produce for industry.
There is a misconception about technical education throughout the country; however, it is a necessary component of the labour force. If you could flip a light switch on, thank a technical person. When you put your feet on a tile, thank a technical person. That brand new Honda you just bought, thank a technical person. We don't see it until after things aren't working, but if you have to live a life absent of technical people, you'd understand.
How do you measure the success of the enrolment programme?
The first indication of success is when students complete the initial 15 weeks. Secondly, when they return and enrol for further education, it speaks volumes to what we are doing. But, even if they don't return, they have been exposed to the trade and can at least work as a helper in any of those disciplines.
What is your vision for BTVI's dual enrolment programme?
I want to see the programme include 11th graders, giving them an early start to college-level credits. Also, I want more high schools, including those throughout the Family Islands, taking part in the programme. To facilitate this opportunity on the islands, we would engage the subject matter expert in the schools, further educating and training them – a train the trainers – on how to deliver trade career path courses, etc.
Besides that, I want students, their parents, faculty and staff of the high schools to see the programme as advantageous and not a second choice. In fact, when some of these same students apply for technical scholarships to attend college they would be able to present themselves as having already attained college-level credits, while proving that they can balance high school and college-level work.
What has been a highlight for you, personally?
It has been rewarding to see a few students from the programme return after completing high school, having already received the fundamentals of a skill. Moreover, it thrilled me to see self-worth evident, particularly in the boys, who may have entered the programme needing someone to believe in them. This is how we change lives.
"Gain an Edge" is a weekly collaboration of the Lyford Cay Foundations, Bahamas Technical and Vocational Institute and University of The Bahamas aimed at promoting a national dialogue on higher education. To share your thoughts, email gainanedge@tribunemedia.net.