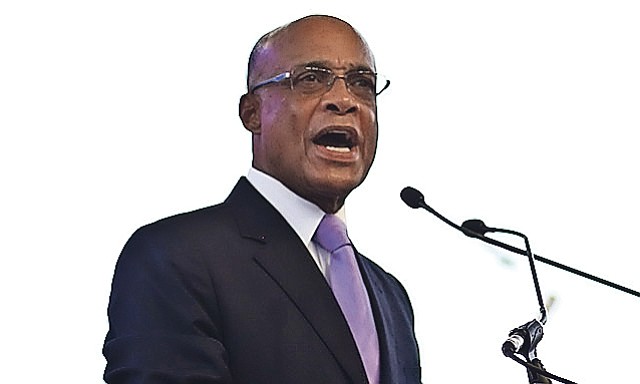 By KHRISNA VIRGIL
Deputy Chief Reporter
kvirgil@tribunemedia.net
WHILE saying the government's campaign promise of tuition-free university to Bahamians will come "in time," Education Minister Jeffrey Lloyd warned those owing the Education Loan Authority that they must pay up or face "grief" as he revealed that $156m is owed to the programme.
To date, there have been 4,700 student loans issued for 26 disciplines with a default rate of 75 per cent.
With the harsh reality of a Minnis administration operating with bare cupboards and the common theme of streamlining operations throughout the public sector during the 2017-2018 budget debate, Mr Lloyd issued a stern call to those who have been delinquent with payments.
"If you owe the government money, come and pay us. We'd be happy to accommodate whatever scheme designed to you," the South Beach MP declared during his maiden address in the House of Assembly yesterday.
"If you don't and we got to come and get you, grief is your fate.
"I leave that right there, Mr Speaker. Because we cannot afford to be out of pocket a hundred and fifty plus million dollars, can't happen. We have a shortfall in the scholarship programme in our ministry. We have a shortfall in the capital budget programme in our ministry. We have a shortfall all around, which can easily be made up if people were to come and pay what they owe."
The huge sum of money owed dates back to the authority's inception in 2001.
However, when the Bank of the Bahamas cut ties with the loan programme later, the former Ingraham administration made a decision to discontinue operations in 2009 because of its high default rate, Mr Lloyd said.
The minister questioned why it was that people simply do not want to pay the government what it is owed.
"I remember, Mr Speaker, when I left to go to college, I think there was an agreement I had to sign that if I took the Bahamian people's money I had to return home and spend those years that I went away or you had an option, pay back the people's money.
"Mr Speaker, by the time you rise and sit down, this issue will be addressed. If you are going to take our money you are going to provide an investment return on that money.
"You know the Educational Loan Authority, Mr Speaker? It is now basically been a collection agency. And I want to bring something to the attention our people."
He continued: "Today Mr Speaker, since it was first started in 2001, there have been 4,700 student loans that were issued in 26 disciplines. To date the default rate is 75 per cent. What does that mean? People don't pay back.
"It might be that we didn't sell it properly. Some of our people have this belief that because its government's money I don't have to pay it back.
"It might be a problem that we have with the narrative (and) with the presentation. We don't emphasise loan that has a corresponding obligation called repayment.
"Here is what that means, Mr Speaker. As you and I speak we are owed $156m buckaroos.
"That goes back to when it was established in 2001. Then the Bank of the Bahamas dropped out of it and in August of 2009 due to the high default rate the scheme was discontinued."
The minister said there were also challenges with scholarships in the country.
"Mr Speaker, it is again in time the intention of this government that all Bahamians who qualify will go to the University of the Bahamas, free tuition in time. That is a commitment of this government."
He also said: "(We also have) plenty scholarship problems at this time, Mr Speaker.
"One, there are too few applications from the public schools and the schools in the Family islands.
"Number two, sir, there is a pervasive undesirability of those who apply for scholarships to want to go to the University of the Bahamas.
"Three, there is a recurring sharp increase in the number of persons seeking scholarship for universities aboard.
"Number four, sir, a significant increase over the years in the number of Bahamians who are opting not to return home even though they are the beneficiaries of our scholarships, Bahamians taxes," Mr Lloyd said.