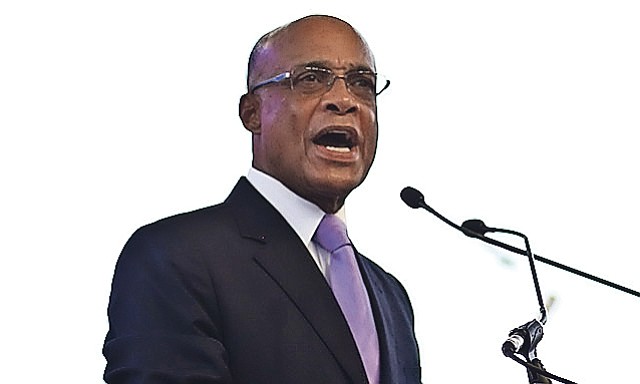 This week, Minister of Education Jeffrey Lloyd said 'something is wrong' with the country's educational system.
Stories this photo appears in:

A DAY after Education Minister Jeff Lloyd said "something is wrong" with the country's educational system, officials withheld an official subject letter grade breakdown for the Bahamas General Certificate of Secondary Education examination results, which also show that of 6,692 students who sat the national tests this year, only 521 or 7.8 per cent, scored a C or above in mathematics, English and a science subject.

THE government has engaged a group of retired and soon to be retired educators, with the hope of contracting many of them to offset a potential shortage of about 100 teachers heading into the new academic year.

EDUCATION Minister Jeff Lloyd yesterday underscored the low enrollment numbers for public preschools as he stressed the government's efforts to legislate early childhood learning.

THE Minnis administration plans to build at least one new school in southwest New Providence this term, Education Minister Jeffrey Lloyd has revealed.

SCORES of scholarship applicants will be turned away by the Ministry of Education in the coming weeks as the Minnis administration continues its push to cut government expenses amidst the country's dire financial outlook.

WHILE saying the government's campaign promise of tuition-free university to Bahamians will come "in time," Education Minister Jeffrey Lloyd warned those owing the Education Loan Authority that they must pay up or face "grief" as he revealed that $156m is owed to the programme.

THE government has budgeted $200,000 this fiscal year for a comprehensive review of the country's educational system, Education Minister Jeffrey Lloyd announced yesterday, as he painted a grim picture of the state of education, which he said is a "pr