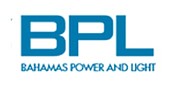 BAHAMAS Power and Light yesterday blamed Thursday's island-wide outage on a "cable failure" and reassured customers that the utility provider would find "immediate solutions to this problem and long-term strategies to prevent a recurrence."
According to a statement on the company's Facebook page, the power outage occurred just before 3pm and by 4pm, Bahamas Power and Light (BPL) said the company began restoration efforts.
"Bahamas Power and Light Company Limited has begun restorations in New Providence following an island-wide outage just before 3pm on Thursday, June 15," the statement said.
"Early indications show that a cable fault was responsible for the system failure; however, BPL will carry out a complete investigation once its system has stabilised. BPL apologises to its customers and assures them that it is working to find immediate solutions to this problem and long-term strategies to prevent a recurrence."
Scores of BPL customers expressed their anger and frustration on the island-wide outage on the company's Facebook page.
One customer wrote: "Please educate me why you are the only utility company (that) doesn't reimburse for not receiving full service? Why? This is crap. I pay you guys in full every month and in the summer the power goes off frequently with no compensation. It is hot in case you didn't realise. I have been hearing about these generators and equipment for years. It's not hard to do better."
Another person wrote: "Apology not accepted, too many inconveniences and inconsistencies with no compensation and/or reimbursements yet y'all quick to turn off a consumer's power if their bill is over a hundred dollars. You really need to do better."
Last month, BPL expressed "confidence" in its readiness to take on the peak summer months with its higher power generation capability.
At the time, BPL said while it expected the needed power generation this summer to peak at 255 megawatts, its current generation availability is over 345mw. This is 90mw higher than the demand expected this summer, BPL said.
In addition, the electricity provider said transmission cables between Blue Hills Power Station and the Big Pond Sub-Station have been replaced and upgraded to improve the capacity and reliability of the transmission system.
Pointing to the period from June through to September last year, in which BPL experienced challenges due to low generation availability and reliability, the company said recently it wanted to ensure the Bahamians would not suffer from the same issues this summer.