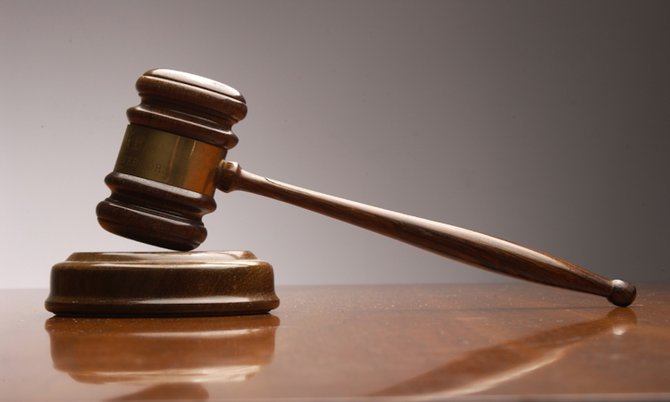 By LAMECH JOHNSON
Tribune Staff Reporter
ljohnson@tribunemedia.net
A DETECTIVE who had a role in investigating the fatal stabbing of a banker denied yesterday that there was a possibility the scene of the alleged murder was contaminated.
Sgt Sonny Miller took the witness stand to speak to a video-recorded inquiry done with 26-year-old Lamar Albury at St Alban's Drive on January 5, 2016.
It is alleged that Albury murdered Devince Smith sometime between December 19 and 21, 2015.
Smith's partially decomposed body was found shortly after 2.30pm on December 21, 2015 at his St Alban's Drive apartment.
Police were alerted to the apartment after relatives, who had not heard from the victim, went to his home and found him dead in the living room.
Smith was a sports coach and was employed at Pictet Bank & Trust Ltd. He was also a former president of the New Providence Volleyball Association.
Albury maintained his "not guilty" plea to the murder charge when the trial began last week.
Cordell Frazier and Anya Allen are prosecuting the case for the Crown while Michael Hanna is representing Albury.
Last week Monday, the jury heard that Albury allegedly confessed to his relatives that he fatally stabbed the banker, who had hired him to do maintenance work at his apartment for an upcoming holiday gathering, when the victim allegedly made a sexual advance at him.
The following day, Smith's housekeeper testified that in the three months she had known Albury,
the accused had been to Smith's apartment on
three occasions and on two other occasions, the accused and Smith were seen in the victim's Jeep drinking.
In yesterday's proceedings, the jury heard from Sgt Miller that during the video recorded visit to the scene of the incident in question, Albury pointed out where he said the deceased fell after an altercation between the two, where he was stabbed several times afterwards.
The detective said that the accused said the altercation started in the bedroom and pointed to the broken glass figurines used by Smith to attack him after resisting his advance.
Albury also pointed the area in the loft - on the third floor - where he went to clean off his fingerprints after the fatal altercation with Smith.
Mr Hanna, in cross-examination, asked the detective how long was the crime scene/apartment under police custody.
Sgt Miller said the scene was under protection for more than a month after Smith's body was discovered.
The defence lawyer asked if it was possible that someone tampered with the crime scene.
The officer said no.
The case resumes today where the prosecution is expected to present its final witness, forensic pathologist, Dr Caryn Sands.