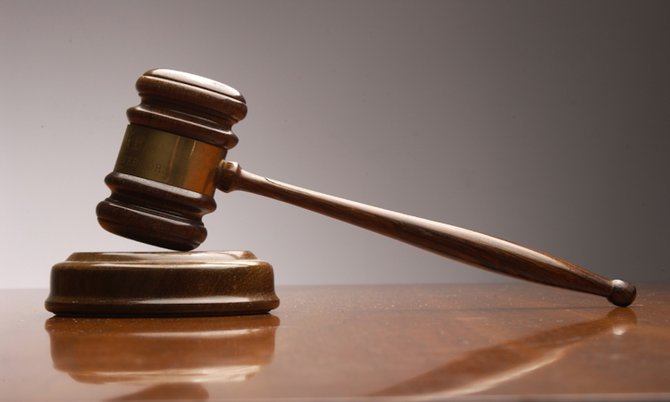 By LAMECH JOHNSON
Tribune Staff Reporter
ljohnson@tribunemedia.net
THE continuation of contempt proceedings against a lawyer who faces committal for scandalous accusations of bias against a judge has been adjourned by two weeks.
Keod Smith and Gia Moxey, associate of Elliot Lockhart, QC, appeared before Justice Rhonda Bain yesterday for responding submissions to be heard on why the former member of Parliament and his then lawyer, Derek Ryan, should not be committed to prison concerning a series of affidavits filed by Mr Smith in January, 2014.
Only Mr Smith was present in court by the time the matter was called yesterday. Mr Ryan was absent, as he was when the matter began last week on March 1.
Also absent from the proceedings yesterday was Mr Lockhart. Ms Moxey explained that Mr Lockhart's mother died on Sunday, resulting in his absence from court.
However, when she proceeded to argue submissions that had been filed in the matter, she was slipped a note by Mr Smith who was seated behind her. She informed the judge that Mr Smith wished for an adjournment of the proceedings given the serious nature of the matter.
The judge, who offered her condolences to the absent counsel, granted an adjournment until March 20.
Last Thursday, Mr Smith took the stand and offered an apology and explanation to Justice Bain that he never intended to impugn the professional reputation of the judge through a series of affidavits he created in support of a recusal application from an ongoing judicial review to which he is a party.
He also absolved Mr Ryan of having any involvement in the preparation of the affidavits.
In January, 2014, Mr Smith filed a series of affidavits claiming that Justice Bain should recuse herself from a judicial review proceeding as she had allegedly made a series of decisions based on her affiliation with the Free National Movement (FNM).
Ten months later he attempted to withdraw the applications for the recusal of Justice Bain.
He alleged the judge once worked under former Prime Minister Hubert Ingraham, that she was appointed to a high-ranking position in the Attorney General's Office because of her ties to the FNM and that her two sons were fathered by a person he claimed is a close friend and advisor of Mr Ingraham.
Mr Smith, a former Progressive Liberal Party MP, claimed that Justice Bain had made several rulings in favour of attorney Fred Smith, QC, who in the past had been affiliated with the FNM, and "can only be explained as coming about as a result of her bias".
Mr Lockhart claimed in December 2016 that the contents of the documents were not contemptuous and were either a matter of public record or could be proven if his clients were given adequate opportunity to do so.
He also said that Mr Ryan should be absolved from the proceedings because although his law firm's name appeared on the affidavits, they had been created and filed by Keod Smith.
The current committal proceedings stem from a judicial review application filed by the Save The Bays - formerly the Coalition to Protect Clifton Bay - which is challenging an application by Peter Nygard to further develop his Mayan-themed development in Lyford Cay and gain a lease for Crown land reclaimed from the sea without official approval.
The coalition claims that over the last 30 years, Nygard Cay has nearly doubled in size as a result of construction works undertaken without the appropriate permits and in a manner that had caused significant damage to the surrounding environment of Clifton Bay.
Fred Smith, QC, and Dawson Malone appeared for STB yesterday.
Tommel Roker held watching brief for Wayne Munroe, QC, who also appears for the Crown in the judicial review.
Crown attorneys Loren Klein, Darcell Smith-Williamson and Hyacinth Smith re-appeared yesterday in amicus as a neutral party to the proceedings.