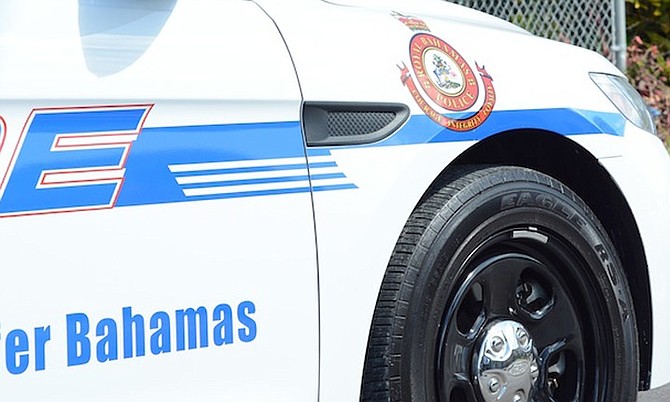 By KHRISNA VIRGIL
Deputy Chief Reporter
kvirgil@tribunemedia.net
AUTHORITIES arrested three men over the weekend after drugs valued at more than $420,000 were seized in two separate incidents.
Police said the first incident happened shortly after 8am on Sunday following the execution of a search warrant at a house in South Bimini.
When police entered the residence, according to reports, they discovered 191.5lbs of marijuana with a street value of over $191,000. A 54-year-old resident of Bimini was taken into custody, police said.
In another incident in Bimini, officers stopped a vessel and discovered 20lbs of suspected cocaine with a street value of $225,000 along with 10lbs of marijuana worth $10,000.
Two men, aged 43 and 42, were arrested and taken into custody police said. The drugs from these police seizures total $426,000 in value and comes after a major drug bust in the capital in February.
At the time, police arrested nine persons, including a Bahamian pilot and two men from Suriname, in connection with three major marijuana seizures in New Providence and Abaco. Officers seized 633lbs of marijuana with a combined estimated street value of $640,000.
Warrant
Regarding this incident, officer-in-charge of the Drug Enforcement Unit (DEU), Chief Superintendent Samuel Butler, said acting on information, officers from the DEU with a warrant, went to a residence in the area of Boatswain Hill where they discovered a large quantity of drugs on the premises.
Three adult males, one Bahamian and two Surinamese, and a Bahamian woman were taken into custody as a result of the find.
"While we are still early in our investigations, we were able to seize a large amount of drugs concealed on the premises in this western community," Chief Supt Samuel Butler said at the time.
"The Drug Enforcement Unit remains committed to the cause of removing illegal drugs from our streets. We are cognisant of the relationship between drugs and the various serious crimes on our streets. We will continue to be as diligent as we can to remove drugs from the streets and apprehend drug traffickers."
"We are pleased with the progress that we have made so far and we will continue to progress with this investigation and will have several persons before the courts. This is not something that was random; we were deliberate in our efforts as was mandated to us by the commissioner of police in his police plan. We want to say to drug traffickers, the DEU is even more persistent and we will come after you wherever you are and we will get you," he said.