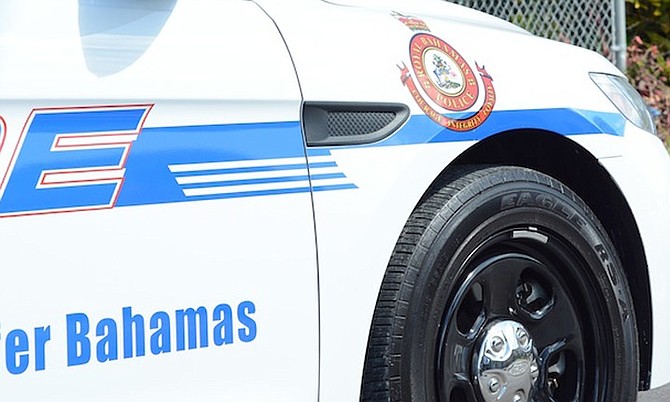 By RICARDO WELLS
Tribune Staff Reporter
rwells@tribunemedia.net
POLICE are seeking the public's assistance in solving the country's latest homicide after two men were shot, one fatally, near a nightclub in the Wulff Road area over the weekend.
The homicide took the country's murder count to 38 for the year, according to The Tribune's records.
According to reports, shortly after 1.30am Saturday, the two men were at a nightclub on Quintine Alley and Wulff Road when they were shot.
The two men were taken to hospital where one of the victims died from his injuries.
Police have not identified the deceased, but The Tribune understands that he is 32-year-old John Hutchenson, killed a mere two days before his birthday.
The shooting comes less than a week after a construction worker was shot dead while on the job and two teen boys were found with gunshot wounds lying on a dirt road in the Yellow Elder Gardens area.
Anthony Neely, 40, of Pinewood Gardens, was shot by a gunman at the old City Market site where he was working on the construction of the new post office on Monday, March 20.
A day earlier, 13-year-old Keishon Williams and 15-year-old Davante Lindsey, of Knowles Drive, Bozine Town were found shot to death.
As crime and frequent homicides continue to be a concern to Bahamians, Prime Minister Perry Christie recently said the country must come together, unselfishly, and answer the critical question: "What are we going to do to save our young boys?"
While speaking at the University of The Bahamas' President's Lecture Series last Wednesday, Prime Minister Christie said there is direct correlation between unemployment, a lack of education and violent crime in the Bahamas.
"We have to address this issue about what we are going to do to save our young men? What are we going to do to save our young boys? It is a critical question that we all have to answer," Mr Christie said.
"We must all advance this discussion on crime. Too much of our brain power is preoccupied with taking us not in the direction the country should be going in but in the selfishness of persons who have their own agendas. Crime, violence and unemployment are what we see too often that affect young people, this did not just happen overnight. It happened because we did not pay sufficient attention to the development of youth across our nations, in our public policy and in our educational systems.
"We perhaps accepted that youth development in our society would be organic but we know today that it must be done through deliberate policies aimed at youth development," Mr Christie said.
Anyone with information on these matters is asked to contact police at 911 or 919, the Central Detective Unit at 502-9991 or Crime Stoppers anonymously at 328-TIPS.