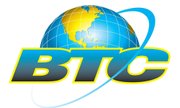 By KHRISNA VIRGIL
Deputy Chief Reporter
kvirgil@tribunemedia.net
PRIME Minister Perry Christie yesterday moved to address lingering concerns over the two per cent shares in the Bahamas Telecommunications Company (BTC) Ltd that were placed into a foundation after negotiations more than three years ago.
Speaking in the House of Assembly, Mr Christie said as a result of the share transfer, there was nearly $1.3m in a bank account mandated to be used for the betterment of Bahamians.
"The BTC Foundation is the custodian of 5,093,200 non-voting shares of BTC," Mr Christie said in a short communication during the morning session of Parliament.
"The council members of the (BTC) Foundation are the Governor of the Central Bank Mr John Rolle, the Financial Secretary Mr Simon Wilson and the Permanent Secretary of the Ministry of Works and Urban Development Mr Colin Higgs.
"The custodian of the foundation is Royal Fidelity. In addition, the foundation has on deposit at the bank $1,299,724.67, which represents the initial deposit of $1m and proceeds for dividends issued by BTC on September 9, 2016.
"The dividend payment was $299,980, the difference between the current balance and the two deposits is bank fees."
In January, 2014, Tribune Business reported that BTC's controlling shareholder enabled Mr Christie to claim regained majority ownership for the Bahamian people by handing two per cent of its equity stake to a foundation in a deal where "everyone saves face".
It was the main feature of the agreement worked out by London-based Cable & Wireless Communications (CWC) and the Christie administration's negotiating team, with nothing changing at BTC in terms of its daily operations. The key terms were that CWC would retain board and management control at BTC.
When the deal was finalised, Mr Christie said the shares came at no cost to the government. The shares represent just under two per cent of CWC's equity in BTC.
The Ingraham administration sold 51 per cent of BTC to CWC in April, 2011. While in opposition, Mr Christie promised to return the majority shares to Bahamians if he was re-elected.