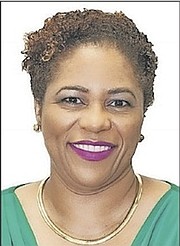 This month's guest writer Nadene Charlton, an experienced Human Resources Director with Atlantis, outlines how to succeed in hospitality and the importance of continuing education at every level.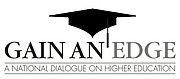 A promising career with an industry leader is the prize that everyone sets their sights on as graduation day approaches.

As coveted as this prize is, many go through high school, college and even into the work world without knowing what skills leading corporations are looking for in employees.
So just what does it takes for job seekers in the hospitality industry to edge out the competition?

What is your role at Atlantis?
My team and I support the human resources needs of approximately 3,000 employees.
Human Resources plays a critical role in maintaining Atlantis' position as an international leader in the hospitality industry.

We do that by focusing on the key areas of Recruitment, Training and Development, Rewards and Recognition, Talent Management, Organisational Development and Labour and Employee Relations.
What kinds of positions does your team work to fill at Atlantis?
What I love about Atlantis is that the positions are wide and varied with room for both growth and advancement.
We have Bahamians from all walks of life flocking to apply because we are known for our efforts to foster a passionate, winning culture reflective of our Bahamian heritage.
Our career options generally fall into what we call "front house" or "back house" operations.

"Front House" refers to careers that focus on greeting and serving our guests such as food and beverage managers, restaurant managers, cashiers, bartenders, butlers or a flair mixologist.
"Back House" operations generally include the preparation of food, beverage and pastry items. Popular careers under this umbrella include cooks, bakers, chefs, butchers and kitchen stewards.
No matter what the position, we are looking for employees determined to go the extra mile and make the Atlantis guest experience memorable.
What is your biggest challenge in filling your positions?
We want to recruit the best and the brightest and for our industry that means seeking out employees who have a genuine focus on customer service.
We look for employees who believe in team work and are committed to ensuring that every guests' experience is priceless.
In your competitive field, do college graduates stand out from other applicants?
College graduates certainly do stand out; however, there are opportunities for every educational level. We currently have Vice Presidents who started their careers as busy boys.

The key is that new hires must be committed to continuing to learn, growing professionally and excelling to be successful.

Through Atlantis University, we offer a robust curriculum in collaboration with leading international corporate education providers.
As a team, we are committed to ensuring that you are successful because we realise that once our employees are happy they will be equipped to blow away each customer with an amazing experience.
What advice can you give to new graduates hoping to land a position somewhere as competitive as Atlantis?
My advice is one has to be able to illustrate a dedication to customer service which will help them stand out.

Atlantis is a dynamic environment and we are actively looking for associates who are open to change and committed to excellence.
How did continuing your education personally give you an edge in this industry?
Being awarded a Scholarship from the Lyford Cay Foundations granted me an opportunity to take my education to a level that would not have been possible otherwise.
It allowed me to gain exposure to new concepts, people and experiences that have expanded my world view.

My education has helped me become committed to professional growth - and that makes me a good fit with Atlantis.
• Nadene Charlton is Human Resources Director, Food and Beverage with Atlantis and a Lyford Cay Scholar
NEXT WEEK: addressing the 'Brain Drain'
• "Gain An Edge" is a weekly collaboration of the Lyford Cay Foundations, Bahamas Technical and Vocational Institute and University of The Bahamas aimed at promoting a national dialogue on higher education. To share your thoughts, email gainanedge@tribunemedia.net.