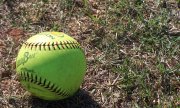 By BRENT STUBBS
Senior Sports Reporter
bstubbs@tribunemedia.net
ONLY four men's and five women's teams will make up this year's package for the New Providence Softball Association when they hear the sound "Play Ball" on Saturday night.
The 2017 regular season is slated to begin at 7pm when the Johnson Lady Truckers and Sunshine Auto Lady Wildcats play the opener. Following the official opening ceremonies, the men's game will be played between the BTC Warriors and C&S Hitmen.
Henry Dean, back for his second year as president, said it's unfortunate that they have lost two of their men's teams, but that's because there is a shortage of pitchers in the sport.
"This year, we have decided that we are going to create some camps, starting at the primary schools where we begin to train youngsters in the art of pitching softball," Dean said.
He noted that legendary Richard 'the Lionheart' Johnson, who has had an historic national and international career, has agreed along with current pitching ace Alcott Forbes has agreed to assist in the camp.
"If it means that we have to bring in some others by hiring them or pay some stipends, then that is what we will have to do because softball is starting to sit on the back burner."
Dean, however, is calling on the new Free National Movement government to provide some more incentives to the sport, especially with women's softball being included in the 2020 Olympic Games.
"We want to be able to compete fore a spot in the Olympics, but we will need improve facilities, improved competition and improved games," he said. "That's where we are. A lot of efforts have to go into it."
Dean also called on corporate Bahamas to join in sponsoring their league as they hope to highlight their Male and Female Players of the Week every Monday in an advertisement in the newspapers.
And once a month, they intend to designate a night where they will put the spotlight on their All-Star players to show their appreciation of their performances.
"We need all of the help that we can get," Dean said. "We want physical education teachers from the primary schools to junior high schools to consider us and open doors for discussions to see how they can help us to increase the participation of softball.
"We want top bring softball back top the glory years that we know it 20-30 years ago. There's plenty work, but we're up to it. This is our second year. Our first year, we discovered the hills and this year we intent to deal with them."
Last year, Dean said they first began to see the difficulties with some of their games being defaulted and part of the problem then, as it exist now, is pitching.
The other teams joining the Lady Truckers and the Lady Wildcats in the ladies' division are the University of the Bahamas, Bommer Gee Lady Operators and the Platinum Pool Sharks.
The Chances Mighty Mitts and the Truckers will play along side the Warriors and the Hitmen.
Games will be played every Tuesday, Thursday and Saturday. Dean said they are looking forward to the teams playing at least 4-5 rounds as they play through October.
With the reduction in teams, Dean said there would be a number of player movement, which should help to make it an exciting season.