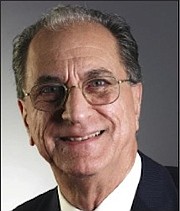 By JOHN ISSA
The Bahamas, like other tourist destinations in the region, earns income from sun, sand and sea.
There is however another 'S' from which we can earn. That 'S' is the Sky.
We have more sea and sky than we have land mass. From the sea we reap benefits from fishing, tourism and recreation. Hopefully, one day we will earn from petroleum and natural gas. However, we have not exploited the economic potential of our vast and strategically located airspace.
We have a capitalist economy but we could learn a little capitalism from our communist neighbours, Cuba. Cuba charges aircraft for the use of their airspace.
Every time a small aircraft uses Cuban airspace, it has to pay 75 euros or an annual fee of €2,628 for unlimited use. I don't know what they charge large commercial aircraft or how much they earn for the year but I am sure it is a great deal.
Why don't we do the same as the Cubans? The massive number of aircraft that have to cross Bahamian airspace every day to get a direct route to their destination would effectively be showering dollars on to our treasury. If nothing else, it could ease the tax burden on our taxpayers.
I suspect that these overfly fees would add up to tens, if not hundreds, of millions of dollars.
• John Issa is executive chairman of SuperClubs. He is writing regularly in The Tribune.