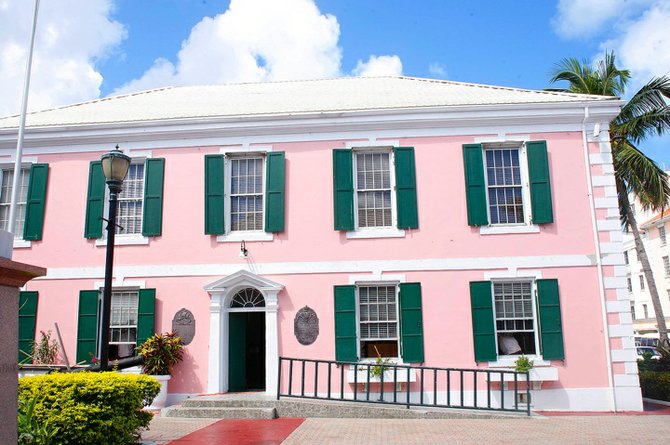 By AVA TURNQUEST
Tribune Chief Reporter
aturnquest@tribunemedia.net
DESPITE repeated calls for parliamentarians to submit annual financial declarations as mandated by law, Public Disclosure Commission (PDC) Chairman Myles Laroda said yesterday that there is a handful of officials who did not make a single disclosure for the entire five-year term of the Christie administration.
Mr Laroda would not disclose the list of delinquent politicians but noted that they included members of both the former governing party, the Progressive Liberal Party, and the Free National Movement, which served as the Official Opposition until the May 10 general election.
Present and former parliamentarians and senators, along with senior public officers, are required to submit their disclosures to the PDC by March each year.
Yesterday, Mr Laroda underscored the critical need to bolster the independence of the PDC, which he explained did not have the "teeth" needed to hold officials accountable for non-compliance.
"There were certain members who didn't disclose at all for the whole five-year period and as a commission we felt that both the PM and leader of opposition should be notified," he said. "That was totally disrespectful of the process where we have leaders of the country who don't feel they should have to disclose. You should lead by example.
"The former leaders they were all compliant but there were some members on both sides who did not declare at all."
According to the Public Disclosure Act, a summary of the declarations shall be published in a gazette and any person who does not comply with the law is liable to a fine not exceeding $10,000 or imprisonment of not more than two years.
Since his transfer to the post in 2015, Mr Laroda said the commission has written numerous letters to delinquent officials, and even wrote to former Prime Minister Perry Christie and then Official Opposition Leader Dr Hubert Minnis seeking an intervention.
"We're not an independent office," he said, "and we basically have no teeth. We can do nothing else other than write to the leader. We don't even gazette the disclosures, it's sent to the Cabinet Office and they're responsible for that. We have no budget.
"We should show respect for our institutions. The vast majority have declared and consistently but there are a small number of those that are only done partially, and then a smaller number yet who did not declare at all and that was very frustrating.
"We took the position that we would write them," he said, "and in some cases I would have phoned myself, or if I saw them out would remind them in person."
Mr Laroda was transferred to the PDC from the Gaming Board, where he served as a director. His appointment is up in June, and he told The Tribune that he was open to staying on in the post if asked for the sake of continuity.
In last week's Speech from the Throne, legislation was promised to amend the Public Disclosure Act to include a campaign finance component and allow for a matter to be referred to an independent prosecutor.