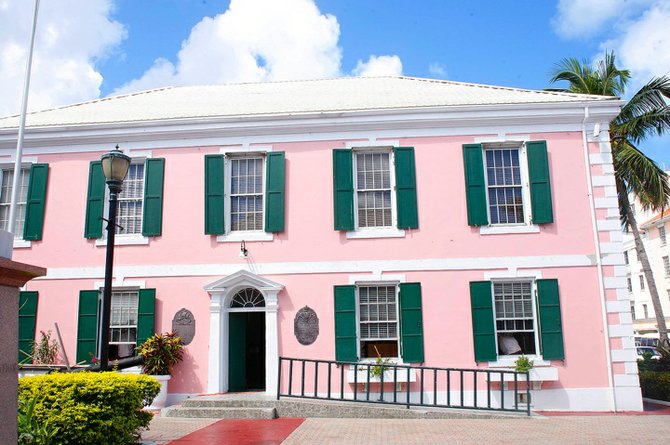 By NICO SCAVELLA
Tribune Staff Reporter
nscavella@tribunemedia.net
ANOTHER local advocacy group has spoken out against the government's failure to fully enforce the Public Disclosure Act, charging that not doing so could undermine public trust in two recently tabled pieces of anti-corruption legislation.
In a statement on Friday, Organization for Responsible Governance (ORG) said if the Minnis administration expects "trust" in the "future" of the recently tabled Ombudsman and Integrity Commission bills, it "must prioritise compliance and enforcement of existing anti-corruption laws such as public disclosure."
Failure to do so "undermines" the government's previously "stated commitments", ORG said.
ORG is the second group to call for the full enforcement of the Public Disclosure Act (PDA) within the last two days.
On Thursday, Citizens for a Better Bahamas (CBB) slammed the government for failing to meet its campaign promises on enforcing the act. In a statement, CBB called on citizens to reject "implausible" and "unreasonable" excuses and demand the full enforcement of the critical anti-corruption law.
Last month, The Tribune reported how the Public Disclosure Commission had yet to conduct any work because the commission's building on East Bay Steet is mould infested.
At the time, PDC Chairman Myles Laroda confirmed that outside of initial introductions to staff, the commission's work was stalled. And, Mr Laroda said, many of the files have been "locked down" because they are contaminated and officials want to keep staff members out of harms way.
That came more than three months after the government's self imposed deadline to prosecute delinquent public officials under the PDA. In a report published by the Guardian two weeks later, Mr Laroda confirmed its status remained unchanged.
Last month, in keeping with its campaign promises to tackle corruption and introduce a new standard of accountability in governance, the government tabled its highly anticipated Integrity Commission Bill 2017.
That bill, if passed, will establish a new code of conduct for public officials, establish an Integrity Commission with wide-ranging powers to investigate alleged corruption, and increase the financial disclosure responsibilities of public officials.
The Ombudsman Bill, which was also recently tabled, will establish an Office of the Ombudsman, an advocate for the people in the event of government maladministration.
However, ORG said in its statement: "This administration has notably declared that anti-corruption is its priority not only in word but also in the roll-out of a compendium of bills aimed at tackling this social ill.
"If they expect trust in the future of the recently tabled Ombudsman and Integrity Commossion Bills they must prioritise compliance and enforcement of existing anti-corruption laws such as public disclosure. Failure to do so undermines their stated commitments."
Addressing the Integrity Commission Bill specifically, ORG noted that the bill and the commission it seeks to create will only be effective at enforcing public disclosure so long as it remains an independent entity.
"The success of enforcing public disclosure, and rooting out corruption in general, will directly rely on this body having autonomy, authority, and freedom from political influence," ORG said. "We, the people, have an opportunity to ensure that this is the case and that we do not repeat mistakes of the past.