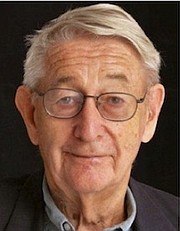 By RICHARD COULSON
The comprehensive Annual Report of Cable Bahamas, the country's largest non-bank company, should be read not only by its shareholders but by anyone interested in how a multi-division enterprise can thrive in our restrictive economic environment. With its current fiscal year extended by six months to June 30, 2017, the report tells a story stretching over 18 months, the most crucial period since Cable's founding over 20 years ago.
The most visible sign of growth is the top-line figure, total revenue, which leapt to $282m from $165m in the previous 12 months. As discussed later, rising revenue has not yet translated into profitability, but without revenue as the driving engine, no company would ever show a profit.
With some justifiable corporate breast-beating, the Report calls 2017 "A Year to Remember: The Cable Bahamas Group Comes of Age." There were four main strands to the story:
First, the steady growth of Cable's traditional group of Bahamian businesses – cable TV, retail and commercial internet service, and more recently, land-line telephones. This was accomplished by wider channel choices, higher broadband speeds and bundled "Trio" subscription packages as well as more widespread "fibre-to-the-home" capability. Also, after years of negotiation, URCA granted a substantial rate increase for selected grades of TV offerings.
Second. the tremendous efforts throughout the islands, particularly Grand Bahama, to repair the damage from wind and flooding to network plant and to restore services during and after the passage of Matthew, a rare Category 4 hurricane. For the first time, personnel and equipment had to be brought in from abroad. The direct costs and loss of revenue, plus about $2m of customer rebates, had a heavy impact on earnings, in addition to incurring hundreds of hours of management time for several months.
Third, the gradual evolution of Summit Broadband, the consortium of companies spanning Orlando and eight southwest Florida counties, bringing internet and video services to selected corporate customers and residential communities, with total revenues of $84m. That part of Florida is a growth area, and subscriber numbers have risen ever since Summit was organised less than five years ago. Summit is still in the transitional build-out stage and is not yet recording net income, but its five-year plan projects it will soon be contributing to group profits. Cable is the only Bahamian company with the imagination and management expertise to have set up a foreign venture.

Fourth, and most significant, was the initiation of cellular telephone service with the award of the country's second licence on July 1, 2016. The licence was granted to a 48.25 percent subsidiary controlled by Cable, which soon started business under the name "ALIV", a logo and trade-mark that has become the best known throughout the country, seen everywhere from full-page ads to tee-shirts and tote-bags.
Initial staffing and plant construction allowed operations to begin in November, and by end of this June's fiscal year ALIV had earned $13m of revenues and had extended mobile coverage to New Providence, Grand Bahama, and the major Family Islands with a network of service centres and transmission towers covering 92 percent of the population, with Andros, Bimini and Exuma well on the way to inclusion. 77,000 subscribers, 22 percent of the market, had been signed up, and by the Annual General Meeting (AGM) on November 16 management will be able to announce an increase to more than 85,000, well on the way to the year-end target of 30-35 percent of the market.
This exceptional growth rate for a start-up company could not have happened without the vision of ALIV's three initial international executives in recruiting Bahamians, and providing them technical and managerial education. Cable's employment of over 300 people is 90 percent Bahamian and includes department leaders and group executives. As can be seen in the daily press, every week ALIV announces its support of charitable and athletic events.
These accomplishments have required substantial financing. In addition to the $135m equity contributed by Cable Bahamas and by Government as its 51.75 percent shareholder, ALIV has received over $100m in long-term debt financing - giving a solid capital structure.
Of course, as with any new venture, the heavy initial start-up costs for plant, equipment, payroll and other operating expenses have far exceeded initial revenues so that ALIV has been operating at a loss, unable to record any net income or return on investment to date.
A positive future is projected: revenues are anticipated to increase and "significantly contribute to the over-all profitability of your Company [Cable Bahamas]". The letter from the chairman pointedly states that "mobile will be the growth engine of our business in The Bahamas for the foreseeable future".
The current losses of ALIV and to a lesser extent from Summit in Florida have had a negative impact on the shareholders of Cable Bahamas, where the attributable net loss of $23m, or ($0.41) per share, increased from $14m in the previous 12 months. This doubtless contributed to the decline in the BISX share price, together with share sales to meet hurricane Matthew repairs, as well as the suspension of dividends - now announced for restoration in the next fiscal year.
In our view, at the present price Cable Bahamas shares should be regarded as a growth opportunity. Traditional price/earnings valuations have little relevance for a company in the early growth phase of two solid business lines, one in the Bahamas, the other in Florida - earning US dollars. In the sophisticated US markets, growth companies with zero net income and dividends often enjoy high market value. The prime example is Tesla, still producing only a few hundred thousand units and still losing money, compared with the vast out-puts of Ford and GM. Yet Tesla carries a market valuation comparable with the two giant auto companies, thanks to the market's belief in the future of electric vehicles, where Tesla took the lead.
We do not predict that ALIV and Summit will convert Cable Bahamas into another Tesla, but a noticeable growth rate is in the cards. While nothing in the future is certain, and Government bonds may be best for the ultra-cautious, we recommend Cable for the more optimistic investor.




Cable shareholders may be concerned about competition from BTC, our only other telecoms company. They can make their own judgment about the services provided, but there is no way they can compare the financial condition of the two companies. Cable is wholly Bahamian-owned with full disclosure. Government may still claim it owns a "majority economic interest" in BTC, but clearly management control is held by the giant American company, Liberty Global, which has swallowed up BTC into its Lilac Group so that nothing about BTC is visible. Liberty recently revealed that BTC may have lost about 19,000 cell-phone subscribers to ALIV.
Questions remain about the peculiar status of the 51.75 percent of ALIV's shares held by Government through its special vehicle, Holding Co. For over a year, plans have been laid to sell off Holding Co. into the investment community, but nothing has yet been accomplished. The Ministry of Finance is incapable of handling such a deal; they should promptly retain our investment banks experienced at offering corporate securities via a private placement or an IPO. The Treasury would receive a sorely needed cash injection of about $70m from the proceeds.