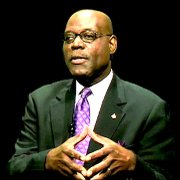 By MORGAN ADDERLEY
THE Minnis administration will establish a Deliverables Unit to help the government make good on its promises of "good governance and accountability".
In yesterday's press briefing, Press Secretary Anthony "Ace" Newbold announced the creation of the unit, which will be "responsible for tracking projects and initiatives set out and agreed by the prime minister and establishing timelines for the completion of such projects."
"The unit will do the same for projects of various ministers and ministries," Mr Newbold said. "This unit will be handpicked and will be a combination of the best and brightest from the public and private sectors."
Mr Newbold also said this past September, "parliamentarians and senior members of the public service were lectured in seminars by Sir Michael Barber who is the founder of Delivery Associates."
Sir Barber headed the Delivery Unit for former British Prime Minister Tony Blair's administration. Of Sir Barber, Mr Blair wrote: "Michael Barber's pioneering work as head of my Delivery Unit helped ensure real progress, not just with our education reforms, but with healthcare and policing too. It attracted worldwide attention."
According to its company website, Delivery Associates "has been established to improve the effectiveness and accountability of government worldwide; that is the capacity of governments to deliver, and to be seen to deliver, benefits that benefit citizens without overburdening them with taxes."
For Delivery Associates, the objective is to "design the roadmap to achieve the departments' goals," "set up the team and routines to ensure delivery of improvements" and "strengthen and train government officials to deliver their goals".
According to Mr Newbold, the Bahamian Deliverables Unit will be established by January 2018.
Mr Newbold reiterated the Minnis administration's commitment to accountability, saying "the quarterly meetings for ministers to account to the prime minister have begun. Ministers [Jeff] Lloyd, [Romauld] Ferreira, and Lanisha Rolle are the first ones to report."