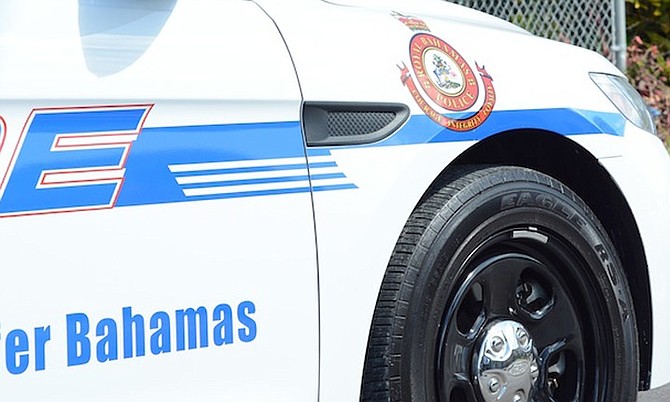 A MAN is dead after a traffic accident in San Salvador on Monday.
Police said they received a report shortly before 5pm of a fatal accident in the settlement of United Estates. When officers arrived on the scene, they met the lifeless body of a male lying in the street.
Police said the the driver of a white 1997 Ford Ranger truck lost control of the vehicle, causing the accident. The victim was a passenger riding on the back of the truck.
Another passenger was treated at the local clinic for minor injuries.
Officers from the Royal Bahamas Police Force's Traffic Division will assist with this investigation.
The death came one day after a man died after a traffic accident in New Providence. Shortly after 5am Sunday, police received a report of a fatal accident at Golf Course Boulevard in Sea Breeze Estates. When officers arrived on the scene, they found the body of a man with injuries pinned in a self-drive 2008 Nissan Cube. He was pronounced dead at the scene.
Preliminary reports indicate the victim was driving when he lost control of his vehicle and crashed into a concrete wall. He has been identified as Alton Virgil, head of security at Princess Margaret Hospital.