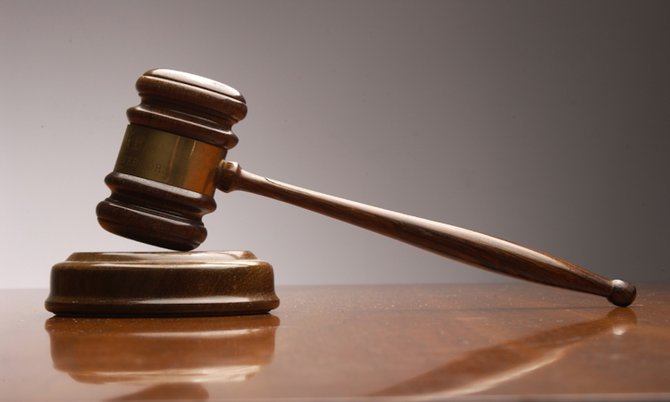 By AVA TURNQUEST
Tribune Chief Reporter
aturnquest@tribunemedia.net
LOCAL child-rights advocacy group RISE Bahamas has launched a petition to lobby for legislative changes following the conditional discharge of a former police officer accused of producing child porn videos.
In the change.org petition, RISE director Terneille Burrows challenged the ruling, saying it set a dangerous regional precedent, and was unacceptable given the maximum sentence was life imprisonment.
Last week it was revealed that former police officer Edmund "EJ" Lewis Jr was found guilty on one count of child pornography and will be required to attend the Department of Social Services, specifically the Domestic Violence Unit, and perform 50 hours of community service.
The Office of the Attorney General has filed an appeal against the ruling by then-Deputy Chief Magistrate Andrew Forbes, now a Supreme Court judge, on the grounds that the sentence is "unduly lenient".
The advocacy group is calling for: the establishment of a Minor's Advocate Office; expansion of the parametres of a minor's advocate to include private or public social workers instead of only people with a legal background; separate sexual offences court and family courts; revision under advisement, then full implementation of Marco's Alert; as well as consultation with relevant advocacy groups around the establishment and regulations surrounding a convicted sex offender registry before full implementation.
The petition read: "We the people say that judgment is unacceptable when the maximum sentence possible under Bahamian law is life imprisonment. The appeal should be upheld and a much more appropriate sentence given as this is not simply a slap on the wrist, but an open invitation to those that seek to prey upon children."
It continued: "We will not wait for another Bahamian child/minor to be abused, misused or killed before we make noise on their behalf."
Lewis Jr, a former constable, previously stood trial concerning allegations he produced child pornography videos between July 2014 and January 21, 2015.
He was first arraigned on January 23, 2015 and denied bail. He was dismissed from the Royal Bahamas Police Force (RBPF) shortly after charges were filed against him.
He elected to be tried in the Magistrate's Court and was granted $5,000 bail days after being re-arraigned due to an "inadvertent error" at his first court appearance, when he should have been given the option to be tried in either the Magistrate's Court or Supreme Court and enter a plea to the charges.
In February of 2016, the court heard how Lewis Jr admitted, in his record of interview with police, to filming his sexual encounters with a teenage girl he met in September 2014. However, Lewis Jr said he thought the girl was older than 17 and she consented to being filmed.
There were 149 signatures on the petition up to press time.