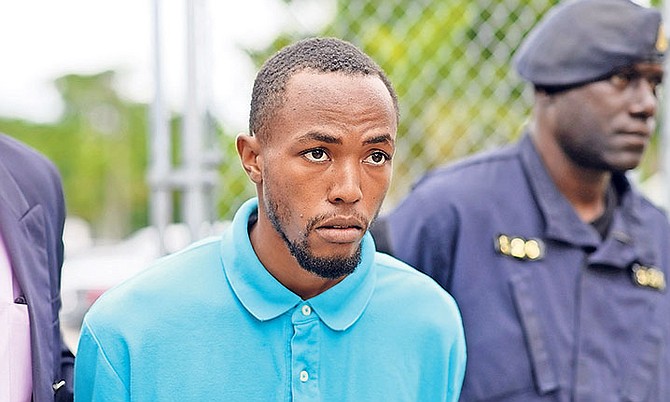 A 21-year-old man was charged in the Magistrate's Court yesterday with the stabbing death last week of his 76-year-old father.
Lee Sweeting, of Bamboo Town, stood before Chief Magistrate Joyann Ferguson-Pratt faced with one count of murder in connection with the incident off Faith Avenue South.
It is alleged that between Thursday and Friday of last week, Sweeting murdered Leon Sweeting. According to initial police reports, Leon Sweeting was found stabbed to death by family members at his home at Ambergris Street off Faith Avenue shortly after 9am on Friday.
That evening, police confirmed that a 21-year-old male suspect, a relative of the deceased, was in police custody and assisting with the investigation.
Sweeting was not required to enter a plea to the charge and the matter was adjourned to January 25 for service of a voluntary bill of indictment. He was remanded to the Bahamas Department of Correctional Services in the interim.
Subsequent to having the charges read to Sweeting, his attorney, Shaka Serville, told the chief magistrate that his client, whose lower right hand was entirely bandaged, was on prescribed antibiotics for his injuries.
Mr Seville said that Sweeting, who received treatment at the Princess Margaret Hospital for his injuries on Thursday and Friday of last week, is due for a follow up visit on December 1.
The chief magistrate noted the information, and said she would ensure that the prison's doctor is advised of Sweeting's situation.
Sweeting's mother, who was present during the arraignment, wept as she hugged and spoke with her son in the courtroom before he was escorted away by officers.