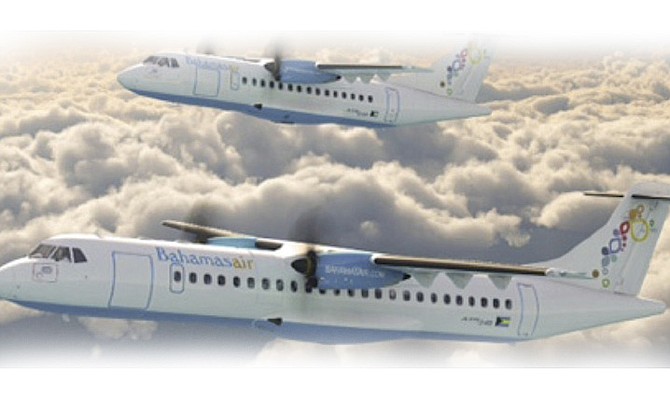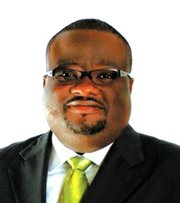 By NEIL HARTNELL
Tribune Business Editor
nhartnell@tribunemedia.net
The Minister of Tourism's recognition that Bahamasair's multi-million dollar taxpayer subsidies enable it to undercut rivals was yesterday branded "critical to the survival" of private Bahamian airlines.
Captain Randy Butler, Sky Bahamas' chief executive, told Tribune Business that Dionisio D'Aguilar's remarks showed the Minnis administration understood how Bahamasair was able to "shock the market" through subsidies that enabled it to keep ticket prices "artificially low".
Revealing that he would "really consider suing" the national flag carrier for predatory pricing "if I had the time", Captain Butler yesterday said Bahamasair's taxpayer funding enabled it to price tickets up to one-third below cost.
The Sky Bahamas' chief was reacting after Mr D'Aguilar validated his long-standing criticisms about how Bahamasair is able to distort the domestic aviation market via its 'bottomless well' of government funding.
"These enormous subsidies to Bahamasair are allowing them to keep prices artificially low to the detriment of the private operators that are struggling to survive in the air transportation business in the Bahamas," Mr D'Aguilar told the House of Assembly.
"I intend to sit down with all parties to see how they can all operate and remain financially viable despite the subsidies passed on to Bahamasair by the state."
Captain Butler told Tribune Business he was "ready to go" in response to Mr D'Aguilar's meeting invitation, and praised the Minister for saying something his predecessors would have tried to conceal.
"Let's say that he was bold enough and candid enough to say some of the things he said," the Sky Bahamas chief said, "which gives the impression he's trustworthy.
"Folks in the past would have tried to hide that story, so we're going to sit at the table. When he calls, we're ready. I'm ready to go."
Such talks will occur against a backdrop of increasing losses at Bahamasair, with the 'red ink' for the year to end-June 2017 projected to exceed $22 million - a 32.5 per cent (almost one-third) increase on the prior year's $16.6 million loss.
Increasing losses likely mean increased taxpayer subsidies to fill the 'hole', and Captain Butler said this made it even more vital to address the distortive effects Bahamasair has on other airlines.
"It's critical. It's the survival and continuation of the airlines," he told Tribune Business. "I think you would see a number of us asking the vendors to give us a little more time on our payables, which we used to settle in 15-30 days.
"The Government that you pay your fees and taxes to are the same ones dropping and creating the issue in the market.
Revealing the impact of Bahamasair's decision to cut round-trip air fares to Abaco and Freeport to $120 earlier this year, Captain Butler said such prices had not been seen since 2008.
"Aircraft went out with two-three people on them," he recalled. "We were putting them out on time, and people were prepared to wait with their lunch boxes for Bahamasair because the price was significantly better.
"Just to stay in the thing and continue, even with 45-50 per cent load factors round trip, you'd need to have ticket prices around $181. We couldn't understand them going down from $200 to $120. That was a shocker to the market. Even the hackers felt it; everyone felt it.
"When you charge $120 in these kind of times, it's artificial. Bahamasair couldn't continue with it; it could not be sustained. They went back to their regular fare, and said it was just to get people in the door. But it depresses the market, and it's kind of hard to get prices back up."
Captain Butler said Bahamasair's discounting tactics, especially as an airline financed by taxpayer subsidies, would not be permitted by law and regulators in countries such as the US.
"If I had the time I would really consider suing the Government and Bahamasair for predatory pricing practices," he told Tribune Business. "There are agencies in the US that look at this kind of thing."
Mr D'Aguilar yesterday attributed Bahamasair's increased losses to $1.9 million in pilot training costs for the five-strong ATR fleet, plus $5.8 million in closing costs associated with the loan that financed the planes' $120 million acquisition.
The Minister, who has responsibility for the airline, suggested its losses would increase once repayments on that loan kick-in from September 2018 onwards.
"We must reduce its enormous losses," Mr D'Aguilar emphasised. "It is completely within the realm of any right-thinking Bahamian to ponder when enough is enough."
He also blamed Bahamasair's financial position on deeply-rooted structural flaws stemming from too much political interference in the decades since the airline's 1973 creation.
Mr D'Aguilar said the national flag carrier employed 690 persons to handle just eight aircraft, a ratio of 86.25 workers per plane. And staffing costs eat up 42 per cent of its revenue, a ratio almost twice the industry's 20-25 per cent average.
"The sad fact, Mr Speaker, is that when politicians control companies there is a tendency to over-staff under the belief that somehow that secures votes and victory at the poles," Mr D'Aguilar told the House of Assembly.
"Time and time again that has been proven wrong, and I wish that all politicians would stop meddling in the workings of state-owned companies to the detriment of the taxpayer."
However, Mr D'Aguilar revealed that he had undergone something of an 'epiphany' in relation to Bahamasair, having taken office with the position that he would not support the airline "because of its enormous burden on the state".
However, the Hurricane Irma evacuation and tours of Bahamasair's facilities have now convinced him it plays "a vital national security and nation building role", while providing Bahamians with jobs and careers in aviation.
To improve Bahamasair's performance, the airline opened a new route to Cap Haitian on September 5. However, the planned opening of its Houston service on November 15 is now being "evaluated" due to Hurricane Harvey's impact.