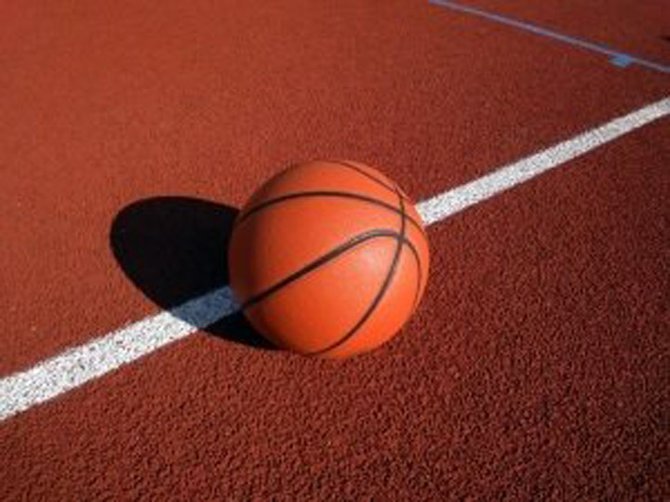 By RENALDO DORSETT
Tribune Sports Reporter
rdorsett@tribunemedia.net
With the selection process for the Bahamas Basketball Federation's enior national team on the horizon, some of the island nation's top players throughout the European circuit began their seasons on a high note.
Veteran forward Bennet Davis was one of the top performers at this early point in the season while national team prospects Kadeem Coleby, Mike Carey Jr, Jaraun "Kino" Burrows, Jonathan Fairell, Kentwan Smith, Shaquille Cleare and Winslo Barry also made key contributions.
Davis is in his first season with MAFC Budapest of the Hungarian Basketball League, the highest level league of basketball in the country. He finished with 20 points and nine rebounds. Through four games on the season he is averaging 19 points and 8.8 rebounds per game and is the team's leader in both categories.
Davis most recently played for a pair of French clubs. His latest stop was as a member of SAP Vaucluse in the French NM1 league. In 17 games for the team, he averaged 11.8 points, 5.5 rebounds and 1.2 steals per game last season.
Coleby is playing this season with the Akita Happinets of the Japanese B2 League. Coleby was named the game's MVP in his team's 74-64 win over Shinshu BW when he posted 17 points and seven rebounds.
The Happinets are undefeated on the season thus far at 6-0 and Coleby is averaging 10.8 points, 6.8 rebounds on 59 per cent shooting from the field.
He last played with Al Manama for the 37th GCC Clubs Basketball Championship Tournament in Bahrain. During the Bahrain Premier League, Coleby was a member of Al Muharraq and was an integral part of the team's run to the Cup final and league runners-up after a loss in championship series.
Burrows, Carey and Fairell are all in the French Basketball's Pro B Division.
Carey made his debut for Étoile Charleville-Mézières and scored 16 points and five rebounds in an 83-66 loss Charleville-Mezieres.
Carey's first first pro assignment came last season with Soles de Santo Domingo of the Liga Nacional de Baloncesto (LNB) in the Dominican Republic.
Through 13 games, the 6'5" guard has averaged 12.3, 4.8 rebounds and 2.2 assists per game.
Burrows agreed to a contract extension to return to FOS Provence Basket and, in their season debut, Burrows finished with 13 points and five rebounds in a 76-60 loss to Fairell's ADA Blois.
Fairell made his debut with the club and finished with 12 points, five rebounds, three assists and two blocked shots.
In 12 games last season, Burrows averaged 10.7 points, four rebounds and three assists in just over 25 minutes per game en route to the club reaching the league's semi-finals last season after he joined them in late April.
Smith played his second game of the season with BK Levicki Patrioti of the Slovak Extraliga (SBL) - the top level of basketball in Slovakia. He posted 8.5 points and 2.8 rebounds through two games thus far.
He spent last season with Finnish club, BC Nokia of the Korisliiga - the top level of basketball in Finland. He appeared in just 22 games into the season and left the team in January. In Finland he posted averages of eight points, 4.4 rebounds and one assist per game.
Cleare signed with Pully Basket of Championnat LNB League, the second-tier of pro basketball in Switzerland for his first pro contract. He posted 13 points and eight rebounds in his last game and averages 13.3 points and 5.7 rebounds through three games thus far.
Cleare is expected to anchor the frontcourt of a team that reached the league quarter-finals last season but were eliminated in a three-game series against Monthey.
In Finland, Barry has been a force at the pivot spot for Jvaskylan Weikot in the Finnish First Division in his third season at the professional level. He posted 27 points and 20 rebounds in a 90-75 win over PeU-Basket. On the year he has posted averages of 20.7 points, 12 rebounds and 1.3 assists per game.