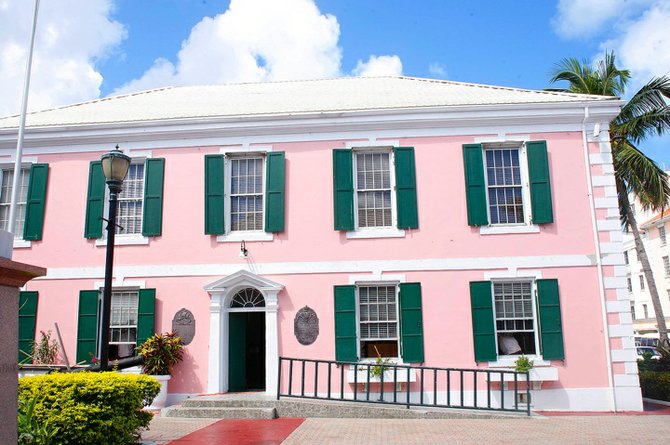 By RASHAD ROLE
Tribune Staff Reporter
rrolle@tribunemedia.net
PUBLIC officials would face additional financial disclosure requirements under the Integrity Commission Bill the Minnis Administration tabled yesterday.
Their disclosures would be overseen by an institution with unprecedented powers to investigate the accuracy of the information they submit and to dictate how they address potential conflict of interests.
The Bill would repeal the Public Disclosure Act if passed.
In addition to annual declarations requirements, the Bill requires public officials to report gifts received worth more than one thousand dollars. In such cases, officials must state the name and address of the donor of the gift, give a description and approximate value of the gift and state whether the gift was a personal or an official one.
The commission could decide to require the public official deliver the gift to the minister responsible for finance within a period "not exceeding thirty days."
Failure to adhere to the Act's provisions on gifts could result in a prison sentence of no more than three years.
The Bill also requires public officials to issue a statement of all their "registrable interests," including the particulars of any directorships they held in a company or corporate body; any contract made with the government, the name or description of any company, partnership or association in which they are an investor and any beneficial interest they hold in land, among other things.
The Bill empowers the commission to direct people to place "all or part" of their assets in a blind trust on terms and conditions the commission sets if it has reasonable grounds to believe "that (the) person in public life is likely to contravene or has contravened" the Act.
Unlike the current Public Disclosures Act, the Bill empowers the commission to make enquiries necessary to verify or determine the "accuracy of the financial affairs" contained in declarations made under the Act.
If necessary, the commission could hold formal inquires as it investigates matters related to declarations made.
"Where a person in public life fails to file a declaration as required under section 44, the Commission shall publish the fact in the Gazette and in a daily newspaper and shall send a report to the appropriate commission, statutory board, public authority or other body; and in any other case, send a report to the Director of Public Prosecutions," the Bill says.
Public officials who contravene the Act and its disclosure requirements would be liable to a fine not exceeding $15,000 or a term of imprisonment not exceeding one year or both.