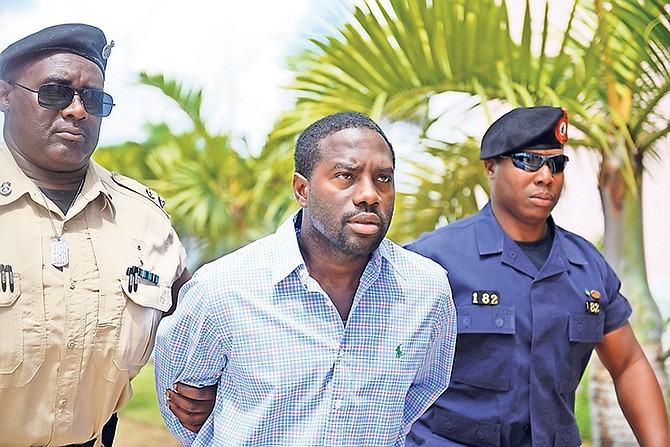 By NICO SCAVELLA
Tribune Staff Reporter
nscavella@tribunemedia.net
A 34-year-old former bank employee was arraigned Monday in a Magistrate's Court for allegedly defrauding Bahamas Power & Light of just over $1m within a five-month period earlier this year.
Reno Bethel, of Tropical Gardens in New Providence and Ottawa, Canada, stood before Magistrate Andrew Forbes facing 23 counts of fraud by false pretences, 23 counts of receiving, and one count of conspiracy to commit fraud by false pretences.
Police said the charges are in relation to the multi-million-dollar theft scheme at BPL uncovered earlier this year.
It is alleged that Bethel, between January 27 and May 5, 2017, obtained a total of $1,034,483.40 from BPL's account held at Scotiabank by means of false pretences while at CIBC FirstCaribbean International Bank (FCIB) at John F Kennedy Drive.
It is also alleged that the former FCIB employee dishonestly received some $1,426,021.55 during the same time period.
Bethel pleaded not guilty to all 47 of the charges.
It has been previously reported that a $2m fraud scheme was recently uncovered that involved cheques paid out to various vendors from December 16, 2016 to May 9. This prompted a wide-ranging audit by Ernst and Young of the electricity provider.
Magistrate Forbes set a date of November 8 and 9 for Bethel's trial, and remanded the accused to the Bahamas Department of Correctional Services (BDCS) until that time.
Despite the magistrate not having the jurisdiction to grant bail, Bethel was informed of his right to apply to the Supreme Court for bail ahead of his trial.