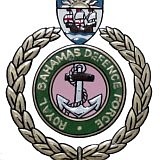 THE Royal Bahamas Defence Force has announced that all vacation leave for the force has been cancelled because of Hurricane Irma.
All non-duty personnel have been asked to report to the Coral Harbour Base at 8.40am Tuesday. This includes officers and marines in New Providence who are on study leave and persons who are not on duty at various outposts such as Harbour Patrol Unit, Port Security Unit, the Air Wing Base, secondment, as well as military police and the Force Protection Unit. The RBDF said persons should be prepared to be deployed to the Family Islands.
Persons exempt from the briefing at the base include those who are on duty at various outposts on Tuesday and those on mandatory retirement leave.