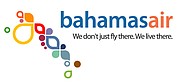 By RICARDO WELLS 
Tribune Staff Reporter
rwells@tribunemedia.net 
THE country could see a systematic cutback of domestic flight service by Bahamasair, as the national flag-carrier continues to refocus its international metrics, according to the airline's managing director, Tracy Cooper.
Speaking on the sidelines of ceremony held to mark the relaunch of the airline's service into Cape Haitien, Haiti, on Tuesday, September 5, Mr Cooper said with plans to launch services into Houston, Texas in its final stages, and plans for service into Chicago, Illinois, steadily progressing, officials "are working" to realign local offerings.
While stressing the successes of both the Port-au-Prince route, launched back in January, and the Cape Haitien route, relaunched Tuesday after a nearly 20-year hiatus, Mr Cooper insisted that opportunities to grow the Bahamasair brand are available if the airline were willing to take the necessary steps to take advantage of them.
He said discussions are underway between the government, Bahamasair and other industry partners, to ensure domestic routes are not left unattended.
Mr Cooper stated: "Obviously we can't leave our own folks out. So, our intent is that we are going to have to find a good balance that will provide suitable services into the (Family) Islands, as well as expansion into our international routes."
Back in May, Tourism and Aviation Minister Dionisio D'Aguilar hinted at the possibility of Bahamasair vacating the domestic market in favour of expanding its role as the national flag-carrier on more international routes.
At that time, the Free Town MP claimed the "nature of the industry" had placed Bahamasair in a predicament in which it was beholden to local routes that yielded very little profits, unable to service major international routes in a timely and properly structured manner.
Mr D'Aguilar, a respected businessman, said the government had to find a way to "encourage and develop" the domestic aviation industry, all while it worked to end its presence in it.
In addition to the Cape Haitien route, which Mr Cooper presented as a "common sense move" for a country with more than 90,000 residents of Haitian decent, Bahamasair has looked to, in recent years, tighten its grip on direct routes into several other leading tourism destinations across the Caribbean.
Additionally, the cash strapped airline, through its acquisition of a more advanced fleet, has doubled-down on its efforts to service American cities that Bahamians regularly travel to – New York, Miami, Fort Lauderdale, Orlando, Atlanta, Houston, Chicago and New Orleans.
Mr Cooper added: "The international routes are less volatile than the domestic routes and we don't have to worry about the…… highs and low, we will be able to provide the international routes with more stability for the airline."
Also present for Tuesday's relaunch was Bahamasair Chairman Tommy Turnquest; Deputy Speaker of the House of Assembly Don Saunders; various Bahamasair board members; local representative from the Bahamian-Haitian Association and Haiti's Tourism Minister Emile Jessy Menos.
Flight 291, piloted by Captain Allison Rolle, departed Lynden Pindling International Airports at 6.10am and arrived in Cape Haitien shortly after 8am.