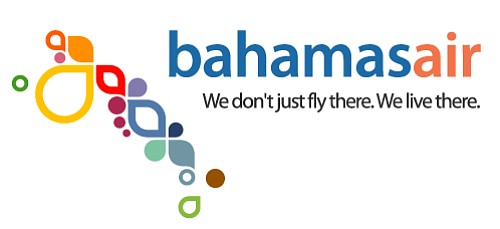 Stories this photo appears in:

BAHAMASAIR has dropped flights to Treasure Cay, Abaco due to nonfunctioning runway lights at the Marsh Harbour airport.
Bahamasair's "vexing business model" was yesterday blamed for the airline's latest troubles that resulted in 17 passengers - and virtually all bags - being thrown off a flight to Marsh Harbour.

BAHAMASAIR and the Ministry of Social Services and Urban Development jointly flew 33 children to Exuma for a one-day getaway.

DESPITE announcing earlier this week that its schedule was back to normal after a weekend of chaos and delays during the peak travel period, Bahamasair said on Thursday "weather related challenges" at Lynden Pindling International Airport left some flights grounded and delayed.

AFTER a weekend of chaos, cancellations and lengthy delays, operations at Bahamasair are back on schedule, the airline's managing director Tracy Cooper has said.

THE national flag carrier Bahamasair dispelled false claims circulated in a voice note which spread on popular messaging platform WhatsApp yesterday, alleging a plane experienced mechanical failure.

EXTREME delays at Bahamasair angered customers at home and abroad over the weekend when a mechanical issue grounded one of the airline's eight jets on Saturday.

THE national flag carrier has resumed scheduled flights into Haiti after temporarily suspending them because of violent protests in the country over an increase in gasoline prices. According to a press release, Bahamasair resumed flights yesterday."A

BAHAMASAIR will save "hundreds of thousands" of dollars with a new move to outsource some of its reservation services, though no employees will be fired in the process, chairman Tommy Turnquest said yesterday.Nine employees from the airline's reserva

BAHAMASAIR Chairman Tommy Turnquest yesterday expressed full confidence in the airline's safety and maintenance programme as he moved to temper concerns over the Boeing 737s in its fleet following the recent Southwestern Airlines engine explosion and emergency landing.
THE country could see a systematic cutback of domestic flight service by Bahamasair, as the national flag-carrier continues to refocus its international metrics, according to the airline's managing director, Tracy Cooper.

AS Hurricane Irma approaches, Bahamasair has advised the public that passengers who have booked travel from September 4 to September 14 will not incur any change in fees for adjustments made to travel itineraries during this period.

Latest on school openings.

DEDICATED Bahamasair flights to Long Island will resume on Saturday, the airline has announced.

BAHAMASAIR officials yesterday defended the airline against "erroneous" and "malicious" claims they believe were posted online by an employee.