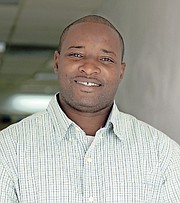 By Jeffrey Butler
One of the happiest months of the year for Bahamian parents is September for it means - back to school.
It's the month when houses and neighborhoods go quiet for most of the day and the refrigerators can stay filled longer. It's also the month we are most likely to be affected by a hurricane and most of us know a lot of families who are still recovering from Matthew and Joaquin.
With some government schools not being open to accept students last week due to ongoing repairs and Hurricane Irma posing a threat to even more school buildings, things were not as we would have hoped them to be.
But for many children in our beloved nation, their reason for not being able to attend school last week had nothing to do with Irma or over-running school repairs.
While I personally applaud every business, civic organisation and private citizen that has headed a back-to-school drive which assisted hundreds of students, they have not been able to reach everyone who needs their help.
Unfortunately, not every child will be making it to school when classes resume this week simply because their family cannot afford the basic necessities that are needed.
But one Farm Road/Centreville resident and a group of her friends have been doing all they can to assist those in need.
Stephanie St Fleur along with CA Newry, Maletie Etienne and Keslaine Francoeur sent out a social media appeal on her Facebook page, zoebah, asking everyone on her Facebook account and all of her Whatsapp contacts to assist in anyway they can by donating $20 or the equivalent sum in school uniforms, shoes and other supplies.
Stephanie knew of one family which was only able to send one of their four children to school and another that was unable to send any of their four children to classes.
In the week running up to the new school year, Stephanie and her team went to homes in the Carmichael and Joe Farrington Road areas visiting families and finding out what their individual needs were. As she moved into the Farm Road community, her mission became more personal as this was where she grew up, the families she was calling on friends and neighbours.
What I find disturbing is that not all of the constituency offices gave the support they could have, indeed much more is left to be desired .
It's discouraging that even with a selfless effort to assist the less fortunate, donations can be judged on political affiliations or support.
Every child who resides in any country has the right to an education. They should all be equipped with what they need to compete with the best and brightest anywhere around the world.
Basic education is a necessity of every child not a chosen luxury.
A national D average will not contribute to the world class status we are aspiring towards as a nation.
• Jeffrey Butler, 33, grew up in the Kemp Road area, where he now runs a daiquiri stand, and is writing regularly in The Tribune about life in the inner city. Share your stories by emailing to disenfranchised@tribunemedia.net