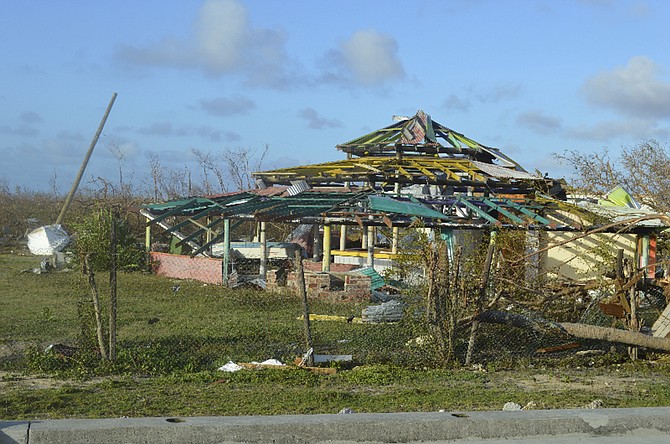 SIR Ronald Sanders, Antigua and Barbuda's ambassador to Washington, DC, has said the two-island nation is prepared to face the challenges of rebuilding in the aftermath of Hurricane Irma if it does not get outside aid for relief and reconstruction.
Rebuilding is expected to cost hundreds of millions of dollars.
In an interview published on voanews.com on Tuesday, Sir Ronald said: "At the end of the day, it is our country, we have to try our best to keep it going as best we can."
He also said: "I suspect at some point we will have to organise a conference of donors at which we'll lay out a sustainable development plan for Barbuda and invite countries to participate in the rebuilding process."
According to VOA News, if international assistance is not forthcoming, Sir Ronald said Antigua and Barbuda will marshal the resources it has.
"The reason I want to stress that is I don't want the idea created that Antigua is closed down because tourism is what we live by, and the best way people can help us get over the crisis … is to help Antigua to continue to earn, because Antigua needs to earn in order to help Barbuda rebuild.
"The worst thing that can happen is for people to confuse the devastation on Barbuda with what's going on in Antigua," he said. "Antigua is now the sole bread winner for both islands, we need our tourists to continue to come."
TIME magazine has reported that the cost of rebuilding Barbuda could be as much as $300 million.
"We require probably about $250-300 million," Prime Minister Gaston Browne told the magazine in an interview in Antigua on Tuesday. "The extent of the damage is beyond the means of these islands ... Global human cooperation is an absolute necessity."
Antigua and Barbuda was one of the first places in the Caribbean where Hurricane Irma made landfall with winds of up to 185 mph.
According to reports, more than 90 per cent of the structures on Barbuda have been damaged or destroyed by Irma's fury.
"Its infrastructure is in pieces and its population of 1,800 are now homeless and scattered around a number of shelters across Antigua, which escaped the worst of the storm's impact," TIME magazine reported. "Rebuilding homes and infrastructure could take at least six months, officials said."