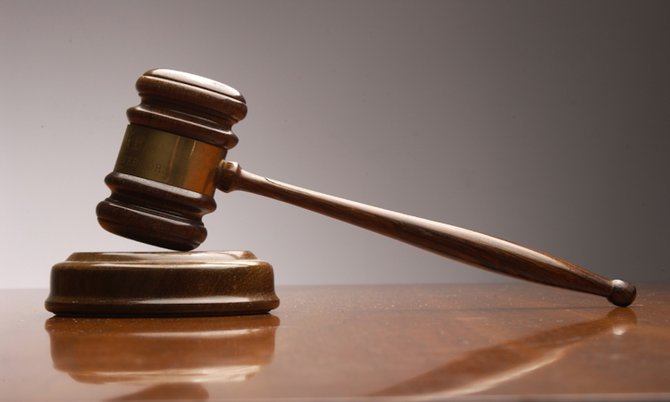 By NICO SCAVELLA
Tribune Staff Reporter
nscavella@tribunemedia.net
A WOMAN testified yesterday how she would have never taken one of two men accused of the 2014 murder of Blair Estates resident Andre Cartwright to hospital had she known the gravity of the matter of which they are accused.
Shecoya Davis, taking the witness stand before Justice Renae McKay, said she had no idea of the nature of the situation when she drove Tiano D'Haiti to the emergency room during the early morning hours of October 28, 2014.
She said the decision to take D'Haiti to hospital was largely impulsive in nature, and was made after Kevin Andrews, D'Haiti's co-accused, allegedly knocked on her door and asked her to take D'Haiti to the Princess Margaret Hospital.
"If I had known, I would've never, ever even drove my car to the hospital with him," she told the court.
According to Ms Davis, sometime between the late hours of October 27, 2014 and the early morning hours of October 28, 2014, she heard a knock on her door at her Pineyard Road residence. She said she had gone to a nearby Canton House takeaway restaurant for food just hours before, and had since been at home relaxing.
Ms Davis said the house was in darkness at the time of the knock. When she asked who it was knocking, she heard the reply: "This me, bey."
When she turned on the house lights, she realised it was Andrews, who asked her to take D'Haiti, who was injured, to the hospital.
After noticing D'Haiti's condition, Ms Davis said she quickly jumped in her car and left for PMH with D'Haiti and Andrews. Andrews, she said, did not accompany them to the hospital, instead getting off somewhere on Fox Hill Road.
While continuing to rush D'Haiti to hospital, Ms Davis said she told D'Haiti while somewhere on Shirley Street: "Y'all need to stop doing (expletive)" to which there was no reply.
Later on in the ride, however, she claimed D'Haiti told her that if asked anything pertaining to him, she should say that she picked him up from Carmichael Road.
The two eventually made it to the hospital, where she said D'Haiti asked her to walk him inside, a request she said she honoured.
Another witness, Dr Dervin Kemp, a senior house officer at PMH, told the court that upon examining D'Haiti on October 2014, the accused was found to have sustained a gunshot wound to his left lateral chest.
Yesterday's proceedings marked the close of the Crown's case against D'Haiti, of Thompson Lane, and Andrews, of Montell Heights, in connection with Cartwright's murder in 2014. Kendra Kelly and Destiny McKinney appear for the Crown.
D'Haiti, represented by Jairam Mangra, is accused of murder and attempted armed robbery, while Andrews, represented by Murrio Ducille, is accused of murder, attempted armed robbery and burglary.
According to initial reports from police, Cartwright, 44, was at his Blair Estates home around 1.40am with his mother and father on the morning in question, when men kicked in the door of the house.
When he heard the noise, the deceased got his licensed shotgun and went to investigate, police reported. He encountered the suspects, one of whom was armed with a handgun, police said.
There was a brief exchange of gunfire, which resulted in the victim being shot multiple times. He died at the scene. One of the suspects was also shot, however, initial reports from police said he and the other suspects escaped in a silver coloured Honda Accord.
The trial continues on Monday at 11am.