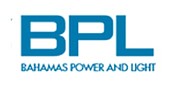 By TANEKA THOMPSON 
Tribune News Editor
tmthompson@tribunemedia.net
NEARLY half of Bahamas Power and Light's disconnected customers are reconnected illegally by paying "bribes" to employees, a problem officials are hoping to rectify by launching a new automated system within a year, BPL Chairwoman Darnell Osborne told The Tribune.
Ms Osborne said she could not quantify the financial loss to BPL from the illegal hook ups, but said it is "significant."
"Forty per cent of disconnected customers at BPL are reconnected unauthorised (by) paying off people," she told The Tribune. "We are planning for this year, a software system called Advanced Metering Infrastructure, the AMI Project. What that will do is be a critical tool in terms of cracking down on the ability to have unauthorised reconnections based on bribes for reconnections of that sort."
She said based on the current system, employees performing the illegal connections are rarely caught by officials. Thus, the problem has been allowed to flourish.
"Sometimes (we catch them) but because the system is old and labour intensive, it's not caught (frequently)," she said.
She said with automation and a more advanced system, it will be easier to track who is disconnected from the grid and if they are put back on the system illegally and by whom.
The proposed AMI system is a priority item on BPL's capital projects agenda.
In September 2014, then Bahamas Electricity Corporation (BEC) Executive Chairman Leslie Miller told the House of Assembly the state-owned utility provider lost $5m to $7m per year due to illegal hook ups.
BPL has grabbed headlines over the past few months after it was revealed police were investigating a theft of some $2m from the company.
Ernst and Young was contracted to perform an audit into the scheme, initially said to be a five-month long fraud.
In 2016, the Christie administration signed a management services with American company PowerSecure to manage the electricity provider.
BPL then became a wholly owned subsidiary of BEC.