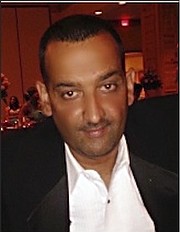 By INIGO 'NAUGHTY' ZENICAZELAYA
PRIME Minister Dr Hubert Minnis has remained eerily silent, regarding his failure to appoint a Chief Justice.
Despite public criticism, from the citizenry and even members of his own Cabinet, Minnis has failed to install an official Chief Justice, instead of the "acting" title, presently carried by Senior Supreme Court Justice Stephen Isaacs.
Press Secretary Anthony Newbold told The Tribune that -
"Dr Minnis is not going to make any further statements on the Chief Justice appointment at this time."
It is rumoured the judiciary, have their gavels raised, wigs twisted and their robes in a knot.
I'm talking numerous Supreme Court Justices as well as several QC's, including Wayne Munroe, Maurice Glinton and Alfred Sears.
Quite the formidable trio, they're poised to carry Minnis and his administration to task over the feet dragging and political meandering in this regard.
Quick to defend the PM's position and inaction on the matter, the alleged Chief Justice in waiting, AG Carl Bethel.
Bethel stated, "appointing an acting chief justice while the substantive position is not filled is not unprecedented.
Under a Progressive Liberal Party administration, Sir Philip Telford Georges was appointed acting chief justice initially, later serving in that role from 1984 to 1989, he added."
Thanks for the lessons in history and 'finger pointing' Mr. Bethel.
Now can you give us some insight into the matter?
Why is the PM taking so inordinately long to appoint an official Chief Justice?
Does the delay in an official appointment have anything to do with you being tipped to get the position?
Asking for a country...
Hopefully we might get some sort of answer out of Mr. Bethel, since it's "a loss" expecting at least a coherent response form the PM.
The prime minister was asked recently about the controversy, and offered up this nugget:
"Only thing I plan on doing right now is getting home and go do my stew fish."
Seriously?
The unmitigated gall of the PM.
What I find comical, is that the PM is still talking about "fish."
Seeing how the previous mentions of "fish" landed him straight out of the frying pan into the fire.
I wonder if "Toogie" and "Bobo" once again provided the "fish" for the PM's stew dish?
One thing for sure, the PM's kitchen boasts a phenomenal menu:
FOIA, fixed election dates, campaign reform, two term limit for PM's, recalls for MP's, establishment of effective local government in New Providence, tax free zones in the inner city and the establishment of an anti-corruption commission inclusive of a 'Corruption Tzar.'
Sadly not one dish on the FNM menu has hit the table yet.
Not one, just the nation with a "grumbling belly" left to "stew" over yet another serving of FNM
failure and double talk.
Where's Gordon Ramsey when you need him?
There's definitely a nightmare in the FNM's kitchen.