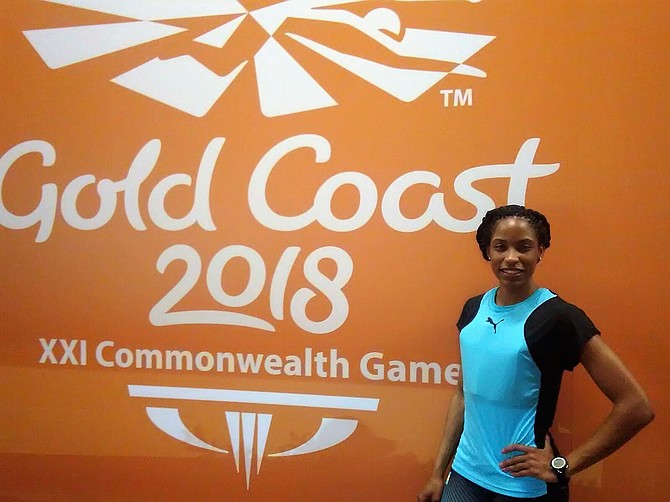 By BRENT STUBBS
Senior Sports Reporter
bstubbs@tribunemedia.net
GOLD Coast, Australia: All it took was one jump for Bianca 'BB' Stuart to soar her way into the final of the women's long jump at the XXI Commonwealth Games on Wednesday at the Carrara Stadium.
After fouling her first two attempts, Stuart consulted with coach Peter Pratt and came back in her third and final attempt to land solid on the board for a leap of 6.27 metres or 20-feet, 7-inches to snatch the 11th out of the 12 spots for the final on Thursday.
"I just had a little bit of issues with my approach," Stuart said. "I was bringing a lot of speed. I guess I wasn't getting my last two steps down, so I had to try and make an adjustment on the last jump to at least get on the board and try to make it to the final."
Stuart, the 29-year-old national record holder, is hoping that she can come back tomorrow and  improve on her eighth place finish at the last Commonwealth Games in Glasgow.
She has a season's best of 6.67m (21-103/4) and her national record stands at 6.83m (22-5).
The top qualifier was England's Shara Proctor with a season's best of 6.89m (22-7 1/4).