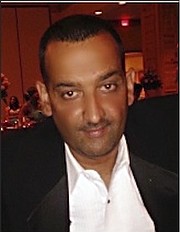 By INIGO 'NAUGHTY' ZENICAZELAYA
THIS week, The Tribune published an article detailing how the current Minnis administration's popularity was waning in support.
According to the article, based on a survey conducted by the polling company Public Domain, fewer than 50 percent of Bahamians were satisfied with the performance of the government.
The headline accompanying the article used the word "shock" to describe the results, but is it really a shock that Bahamians are dissatisfied with their new government in light of all the recent controversies we've had to endure?
I mean, between the ruckus surrounding the Speaker of the House, the country's European Union blacklisting, the excessive borrowing, the unnecessary drama surrounding the appointment of a substantive Chief Justice and the very malodorous Oban Energies deal, the only people who should be shocked are those not paying attention.
And right now, a lot of Bahamians are paying attention.
When the Free National Movement (FNM) came to power, there were great expectations of this government.
On the campaign trail, Minnis and Co. railed against corruption, and promised to be a government of transparency. "It's the People's Time" had a nice ring to it, and conjured up all kinds of thoughts about a utopian five years for those who believed.
Reduced VAT on breadbasket items? Sure.
Tax free zone over the hill? No problem.
Freedom of Information Act? Done.
Recall system for non-performing members of parliament? You got it.
Term limits for the Prime Minister? No doubt.
Because of the tortuous five years Bahamians have suffered under the previous Christie administration, had the FNM moved quickly to enact just those five basic campaign promises, they would be "looking pretty and smiling" as we speak.
Let's be honest, after the PLP, our standards when it comes to good governance was low.
Alas, even with a supermajority, eleven months have passed and none of these promises has come to fruition.
So, many Bahamians, predictably, are dissatisfied.
How could Dr. Minnis swear to root out corruption yet move forward with a deal with the likes of those Oban "ambassadors"?
How could Dr. Minnis ask, "Where da VAT money gone?" now that the VAT plus the regular money is being eaten up to service almost a billion dollars in new debt by this government?
I said earlier that Bahamians expected a utopia but that's not exactly the full picture. Truly, no one (at least no sane person) expected the big problems of crime, education, corruption or even our money issues to change overnight,
What we didn't expect, however, is that things could be just as bad and in some cases worse.
Die-hard Minnis supporters will never admit (in public) to being disappointed. Die-hard FNM supporters will never admit (even on social media) to losing faith. But when we find ourselves at fewer than 50 percent satisfaction after less than a year I'm reminded of the famous lyrics by the rapper Jay-Z: "Men lie, women lie, numbers don't."
A Chink in the Armor
When Elsworth Johnson, the state minister for legal affairs, spoke out on the controversy surrounding the feet dragging by the prime minister with regard to naming a substantive Chief Justice, many Bahamians quietly applauded him.
Finally, many thought, someone in the Minnis Cabinet had the "gumption" to openly speak truth to power.
But no sooner had the words left Johnson's mouth before the rope of "collective governance" yanked him back in his place.
A few days later he was forced to publicly apologize for speaking "out of turn," and all was normal again in the partisan, Westminster system of "hear no evil, see no evil, speak no evil."
There's been a lot of rumbling about "certain" ministers and their reported dissatisfaction with Prime Minister Minnis' leadership lately.
Who hasn't heard the rumours of an alleged "coup d'état" that's underway by the so-called "elites" of the FNM?
Who hasn't heard the "juicy" rumours surrounding the drama at Antiquities and Monuments?
Though none of these rumours may be grounded in any truth, or, as Dr. Minnis likes to say, they're all "fake news," it doesn't stop tongues from wagging.
That's because Bahamians are still longing for transparency.
And, for a fleeting moment, Elsworth Johnson offered up a view into the inner workings of a Cabinet that many suspect must be as frustrated as most Bahamians.
They can't all be under the delusion that they're doing a good job, could they?
They can't all be Jerome Fitzgeralds, content to stay quiet just to keep their comfy positions, could they?
Until our elected leaders are ready to admit their mistakes (Oban anyone?) and come clean with the voters on many vexing issues, rumours and innuendo will rule the day.
The people will invent scenarios to temporarily rid themselves of their discontent, even if it's only in their minds. Even if it's only in the form of unsubstantiated rumours.
But the MPs of today would be wise to remember the words of Keyser Soze from the film The Usual Suspects from many years ago: "A rumour's not a rumour that doesn't die."