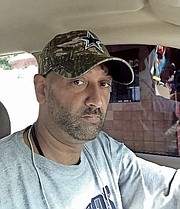 By INIGO 'NAUGHTY' ZENICAZELAYA
This NFL preseason, the feared, torn 'ACL' is being diagnosed at an alarming rate. Veterans and rookies alike can't seem to escape the dreaded injury.
The latest casualty, Washington Redskins rookie RB Derrius Guice, suffered a torn ACL during Thursday's preseason game, NFL Network Insider Ian Rapoport reported, according to a source informed on the injury. The team later announced the injury would wipe out the second-round pick's rookie season.
OFF TO A GOOD START: Guice exited Thursday night's tilt versus the Patriots after gaining 19 yards on six rushing attempts. The tailback injured his knee on a 34-yard scamper that was negated by a holding penalty.
Guice expressed optimism after the game, telling JP Finlay of NBC Sports Washington "all is well."
BACK AT SQUARE ONE: Alas, everything is far from being well in Washington. Guice's injury is a big blow to the Redskins rushing attack.
The talented rookie was expected to be an early-down pounder and complement to third down back Chris Thompson.
After just one pre season game, the Redskins, are back at square one.
FANTASY FOOTBALL FALLOUT: With Guice out for the year, Samajie Perine and Rob Kelly will battle for early-down duties, with the afore mentioned Thompson and Kapri Bibbs handling the third down and pass catching responsibilities. Look for the 'Skins to be active on the waiver wire in search of free agent running backs.
NOT THE ONLY ONE: Since August 1st at least seven players have already torn their ACL this offseason:
Bengals G Rod Taylor

Chargers TE Hunter Henry

Eagles LB Paul Worrilow

Lions FB Nick Bawden

Packers LB Jake Ryan

Panthers RB Fozzy Whitaker

Rams DE Morgan Fox
FROM COWBOY BLUE, TO CLEVELAND BROWN?
The Cleveland Browns have their sights on free-agent wide receiver Dez Bryant, who is set to visit the Browns at some point in the coming week.
Brown's Head Coach Hue Jackson offered these comments on the unfolding scenario :
"We have a lot of good things going, but at the same time I don't think you can ever have too many good football players as long as they fit and as long as it's the right fit for the organisation, for the locker room and for all involved."
Browns WR Jarvis Landry added to his coaches sentiments, telling the Associated Press: "We would welcome Dez, with open arms, if he decided to come to Cleveland."

Should the Browns deem Dez a fit and ultimately sign the three-time Pro Bowler, he would join Landry, to form a formidable duo while the Browns deal with the absences of Josh Gordon and Antonio Callaway.
ALFRED MORRIS SET TO RUSH FOR THE 49ers: The Niners made a roster move to add depth at running back – and a player familiar with Niners Head Coach Kyle Shanahan.
The Niners are signing Alfred Morris, pending a physical, Shanahan announced.
Morris and Shanahan spent time together during the 2012 and 2013 seasons, in Washington.
Shanahan served as the offensive coordinator.
Morris enjoyed a productive two-year run with Shanahan, producing 1,613 yards rushing and 13 touchdowns during his rookie season in 2012, and then followed up with 1,275 yards rushing and seven touchdowns in 2013.