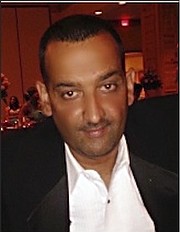 By INIGO 'NAUGHTY' ZENICAZELAYA
I must admit this is going to be a quick read this week.
Between the madness that is back to school shopping, the rapidly approaching NFL season, and subsequent Fantasy Football Drafts.
Not to mention the last minute "to do" list of home improvements, that must be completed to "wifey's" satisfaction before kickoff, or else!
There was only enough time for me to give the political landscape a quick glance, but I did manage to catch the "good", the "bad" and the "ugly" of the week that was.
THE GOOD
When I heard FNM Carmichael MP and Works Minister, Desmond Bannister make the following statement: "Regrettably, in recent times the former board remained locked at loggerheads with respect to virtually every critical issue.
"This became costly to BPL.
"Moreover, as relationships within the board deteriorated, three members offered their resignations.
"In those circumstances, it was important that the company seek new leadership."
I was taken aback, it was actually an excellent, tangible, example of accountability.
Accountability, how refreshing.
I have mentioned several times before in this column, that I have long been a fan of Mr Bannister's, no nonsense, keep it real, get the job done approach.
Even though I may have to take the good Minister to task over the whole "Munnings Rd" fiasco in the future, I must commend Mr Bannister for taking the bull by the horns in this regard. Making a tough decision now, to ensure better power provision for long suffering Bahamians, in the not too distant future.
"It is anticipated that a new board will be immediately appointed for the utility works to accomplish its goal of ensuring that reliable power is available to all residents of the Commonwealth of The Bahamas.
"Out of respect for the former board members, I do not intend to discuss this matter in any further detail.
"As minister with portfolio responsibility for Bahamas Power and Light I wish to thank the outgoing board members for their service."
Now, Mr Bannister, since you set the example of accountability, most commendably, I might add, while dealing with this precarious matter, I must remind you, the Bahamian people will hold you accountable to your word and your comments regarding BPL.
Hopefully when a new, more committed, focused board is appointed, the Bahamian consumer will finally receive the affordable, efficient service they have long been promised by multiple administrations.
However, for the moment, kudos to Mr Bannister on a job well done.
THE BAD
Paul Wynn, the Wynn Group's chief executive and the Grand Lucayan's former prospective buyer, told Tribune Business in relation to the Freeport property.
"I can't do it as it lacks economic feasibility."
Nonetheless, Prime Minister Dr Hubert Minnis said he will give a detailed address this week explaining the government's decision on acquiring the stagnating resort.
A decision, that is already being touted as a bad one.
Seriously?
The government, is purchasing the Grand Lucayan hotel?
No, no, no, no, we've seen this movie before, we know how badly it ends!
And again, irony from the Minnis administration.
A key policy in previous FNM administrations, was to sell off all government owned hotels, and get out of the hospitality industry as property owners.
Ending years of mismanagement and wastage, in government owned hotels.
Now, ironically, Minnis and crew are "gung ho", stepping up gladly, eager to fasten the "albatross" around the nation's neck, by getting back into the hotel business.
On the people's dime, no less!
Minnis offered these comments regarding the government purchasing the Grand Lucayan.
"I totally agree government should not be in the business of owning hotels.
However, government must look beyond that.
"Government must look at what will be the impact on Grand Bahama.
"Do we sit idly and allow Grand Bahama to crash where unemployment will increase dramatically and those individuals would have to come to New Providence where unemployment will subsequently increase?
"You have to make a decision.
"We are one Bahamas.
"We are supposed to be a family of islands and a family as a nation. So families look after each other.
"It's our job to protect Grand Bahama and every other island that fall in similar situations. It's them today and you tomorrow."
Minnis reminds me of the "Dutch boy" on this one, aimlessly and comically sticking his finger in every hole in the dyke.
As soon as one hole is filled, another one springs a leak.
We take on the burden of operating a hotel, and all the extras that come along with it.
Airlift, marketing, promotion and sales, to name a few.
It's interesting to see how government funding moves around to cover this dubious endeavour, while other key areas and government agencies lack funding.
Don't get me wrong, I'm all for Freeport getting the economic recovery it desperately needs.
But at what cost to the nation, long term?
THE UGLY
Now there is further proof, that social media isn't for everyone.
Also, that smart phones in the hands of stupid people, can cause a whole unwarranted national commotion, by posting unproven non-fact checked stories, all over social media.
The Ministry of Health released a statement advising the public that both guests and staff have reported "experiencing gastrointestinal symptoms of nausea, vomiting and diarrhea" at Sandals Royal Bahamian all-inclusive resort.
Health Minister Duane Sands confirmed the statement to The Tribune, noting that many of the cases of gastrointestinal illness were treated by the hotel's healthcare providers and at local hospitals, with those affected having been treated and released.
Sands also added: "The Ministry of Health is satisfied that all required precautions and interventions to control the situation are being implemented. We are not aware of any other cluster of cases currently."
So, after hearing from the most qualified person pertaining to the situation at the Sandals resort, Dr Duane Sands, it amazes me how gullible my Bahamian people have become, thanks to social media.
"Fake News" of an ebola outbreak at the resort made the rounds on social media. Spreading faster than an actual ebola outbreak.
No, ebola is no laughing matter, nor are 'false' reports of outbreaks and the like.
It made many Bahamians uneasy, and it allowed for the political minions and propagandists to have a field day.
Thankfully, Dr Sands sprung into action, flexing his social media muscles on Facebook, Instagram and Twitter.
Quickly, discrediting the ebola rumours, and their mongers.
Sadly this is another instance of how "ugly" we Bahamians can be as people.
There was no need for this type of rumour, considering the current ebola outbreak and its ravages in the Democratic Republic of Congo.
Be mindful of that old saying.
"Be careful of what you wish for, you just might get it."