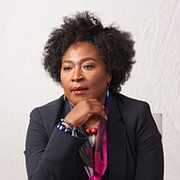 By Dr. Desiree Cox, MD, PhD
Picture this: you have just been in a car accident. You're lying on a gurney in the ambulance, sirens blaring as they rush you to the hospital. There's a family member in the ambulance who's grasping your hand, terrified. The paramedic asks: "Are you allergic to any medications? Has anyone in your family ever had a bad reaction to their medicine? Have you ever had trouble with anaesthesia?" He's looking at you and glancing at the family member as he asks. What do you say? Can your family member answer his questions?

Healthcare professionals need a complete family history to understand what makes you different from the other patients in their care. Until recently, answers to such questions were the main clues to understanding how one patient differs from another, as well as how some patients might react differently to a particular medication. But families often don't discuss such private things anymore. A family member could have a rare and serious illness and their parents, siblings, cousins, or even their spouse might have no idea they were sick.
Family disconnectedness may well be bad for your health, but when it comes to our ambulance scenario, there's no fixing broken family ties in an emergency. When faced with questions from a paramedic, most family members can only say "not as far as I know" and hope they don't learn the right answer the hard way, like the 350 people a day who die from an adverse drug reaction in the United States alone.
Advances in technology, genetics and precision medicine can give patients and doctors a lot more clues about our biological uniqueness. In fact, right now we can know whether or not we are likely to react badly to over 975 commonly prescribed drugs, even if we have never taken any of those medications before.
What if, when your doctor asks if you have problems with any medications, all you have to say is: "I've had a genetics test, and I know that these 17 drugs aren't good for me. Here's the list." Then you hand that list to your doctor and they add it to your medical record because they know the information comes from a trusted source.
Or let's say you're having a consultation with a doctor who's about to write you a prescription. You ask: "What's the name of that drug, Doc?" You can type the name of the drug into an app on your phone. If your phone app gives you a green light, you know you're good to go. If the light turns yellow or red, you and your doctor can make an informed decision about your treatment options.
Is this really possible? It's one of the questions that drove Cathy Cather (founder and CEO of Parallel Profile to create the Parallel Profile Programme, bringing together medical experts to interpret genetic data and curate information (now available via the web in a split second) from a range of trusted sources to help patients and physicians all over the world understand what medicines will help them, hurt them or provide no therapeutic benefit to them based on their unique genetic profile. Why is this important? In a 2003 article in The Independent, Dr Allen Roses, vice-president of Genetics at GlaxoSmithKline (GSK), Britain's biggest drug company, admitted that 90 percent of prescription drugs only benefits 30 to 50 percent of patients. I imagine the statistics for The Caribbean are comparable.

Knowing what works for individual patients is critical to both quality care and cost savings, but if you ask your doctor whether he or she thinks getting tested to determine your genetic makeup is worth it, chances are they may advise against it. Genetic data is complex to interpret. The medical experts qualified and capable of correctly interpreting genetic data are few and far between, and what's more, they are spread all over the world.
Cathy Cather and Ed Addison (CEO of Cloud Pharmaceuticals), also part of the Parallel ProfileTM team, are just two of over 50 speakers at the 2018 HEALinc Future Health Innovation Summit. We'll be talking about regional implications of precision health, regenerative health, stem cell therapy, digital health technologies such as artificial intelligence, block chain in healthcare, new business models for paying healthcare innovations and other aspects of what a recent Deloitte Report referred to as "confluence of healthcare trends" are transforming the traditional healthcare market by including new technologies, demand for value, a growing health economy and governmental factors.
In last week's article, "Jobs for a Generation - Creating Innovation in an Age of Rising Unemployment", we said that "four billion new minds being connected to the world-wide web in four to seven years" will mean new kinds of jobs in the healthcare space. Bottom line? You don't have to be a doctor to improve patient care.
There's a newly emerging "healthcare service, knowledge curation and patient advocacy" space in the global healthcare market. College and high school students should watch this space, especially if they're interested in computer programming and engineering, artificial intelligence (AI), app development, digital health, behavioural psychology, marketing and/or PR and medical tourism.
Doctors, nurses and allied healthcare professionals looking for the new frontiers should also take note. If you're in the insurance industry, watch out. Major disruptions are on the horizon for your industry. We'll be exploring why and how you can get ahead of the curve.
The future is now! Be curious. Be bold. Take advantage of this opportunity to create new opportunities for yourself, your business and your community at our 2018 HEALinc Inaugural Future Health Innovation Summit (www.healincfuturehealthsummit.com) from October 7 to October 9 at the Melia Hotel in Nassau, Bahamas. Register online. Special promotional offer for college student and local residents starting today. Offer ends August 30th. For more information about the summit, email us on healincfuturehealthsummit@yahoo.com. Or call us: USA/Canada (877) 426-5361; Bahamas (855) 826-1165; Worldwide (716) 442-3798.
Give us your feedback on the column: Email dr.desireecox@gmail.com.
Register for the Summit online at www.healincfuturehealthsummit.com.
• Dr Desiree Cox, MD, PhD: (www.desireecox.com) is the founder and CEO of the 2018 Inaugural HEALinc Future Health Innovation Summit (www.healincfuturehealthsummit.com). She is the first Bahamian Rhodes Scholar and first female British Caribbean Rhodes Scholar, a medical doctor, creative artist and published author. She has earned degrees from McGill, Oxford and Cambridge Universities. Her career achievements include honors by Oxford University and the British Medical Journal. In 2013, a 70 cent stamp bearing her photograph was issued by The Bahamas Government.