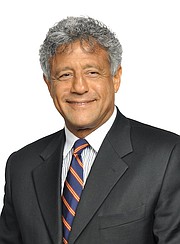 By Frederick Smith, QC
It is difficult to understand what the FNM is trying to achieve with its increasingly extreme and desperate stance on immigration. Not mentioned at all on the campaign trail, the issue has somehow ballooned into a top priority, an urgent challenge – a crisis in fact! But a crisis of their own making and the source of repeated blunders and embarrassments which must rattle so insecure and self-conscious a government to its very core.
It all began on October 11, 2017, with a thunderclap out of the blue: a sudden decree that all "illegal immigrants" must leave the country by the end of the year or be "aggressively pursued and deported". No doubt intended as a dramatic, headline-grabbing gesture, the move surprised even those who supported it. Unprompted by any particular event or circumstance, this startlingly abusive ethnic purge had been announced by an administration regarded until then as more tolerant and inclusive than its predecessors.
Manufacturing an emergency in order to be seen to resolve it is an age-old political trick, employed in an effort to distract from high profile failures or general poor performance. But the tactic usually presupposes the "solution" is a sure thing.
Not so for the FNM. All the infamous deadline did was create a human rights black eye for the country on the international stage and spark a local tsunami of scorn as voters pointed out the government should have already been enforcing the provisions of the Immigration Act – deadline or no deadline.
In the end, as predicted by many, it was much ado about nothing and almost a year later the status quo has held: irregular migrants were in the country before the deadline and their presence persists in its wake. Immigration officers were already conducting illegal raids and roadblocks on ethnic Haitian communities – ironically in the name of upholding the law – and they continue to do so today. What the government did manage to do through this futile exercise was solidify its growing reputation for empty posturing and frivolous pronouncements.
Only a few months later, what began as a routine attempt by this attorney to visit his client at the detention centre erupted into the "Jean Rony Jean-Charles Saga", another crisis in a teacup that could have been avoided with a little reasonableness and finesse on the part of government. Instead, what followed was an amazing spectacle of pointless stubbornness and startling incompetence – hilarious to behold were it not so sad.
Having forced Jean Rony's lawyers to take court action which could have been avoided by simply admitting from the start they had deported him, the government once again laid the seeds of its own humiliation. Defeated at the initial hearing, at first they seemed to accept the judge's order that Jean Rony should be returned to The Bahamas.
But for some unfathomable reason, just as Jean Rony was about to re-enter - on an emergency travel document the government itself had issued – this frightened, abused, wrongfully expelled Bahamian-born man was suddenly transformed into some kind of high level national security threat. How else to explain the teams of armed Immigration officers that descended upon the airport, pounced upon poor Jean Rony in dramatic fashion, swiftly bundled him into a van and carted him off to detention once again?
Whatever its original aim, this stunt proved to be utterly futile in practice. The court immediately ordered Jean Rony to be freed and eventually ruled his deportation had been unlawful. Meanwhile, Minnis and Co came off as an insecure administration flexing its capacity for brute force and thuggery - just because it could. That Minister of Immigration Brent Symonette was spotted scurrying away from the scene of Jean Rony's airport kidnapping, presumably to avoid questions from reporters, proved this pointless, knee-jerk action had been crafted at the highest levels of government.
The result of the Jean Rony case was an enormous blow to the administration, which had been ramping up the nationalistic rhetoric in anticipation of a win. In the end, all they actually managed to do was highlight for all to see our shameful practice of illegally deporting people without charging them before the courts. Once again, The Bahamas was disgraced internationally.
This time it was even worse for the Minnis administration, as the case opened the floodgates, leading to the courts ordering the release of dozens more individuals being wrongfully held by the Immigration Department. A huge victory for human rights defenders, this was nonetheless an enormous public relations disaster for the government which, having stoked the fires of xenophobia and ultra nationalism through its tough posturing, now faced public ridicule for appearing impotent and failing to live up to its own macho hype.
Already twice bitten, one would think the FNM might become a bit shy. Nothing of the sort. The ink had hardly dried on the Jean Rony ruling before their most reckless and excessive move of all: the declaration of yet another deadline, this time for the demolition of Haitian ethnic communities divisively referred to as "shanty towns".
Again the announcement was made in grand style. Again, their efforts have sputtered to a standstill in the face of a court injunction preventing demolitions pending the hearing of claims that the eradication plan is illegal and violates people's fundamental rights under the Constitution. What is likely to follow is a lengthy court battle that human rights advocates are cautiously optimistic about winning. Certainly, no one's home will be demolished any time soon. Certainly, there is no joy in any of this for the FNM.
Throughout all of this, human rights advocates have sought to communicate directly with the administration, hoping to work together to find rational and humane solutions to the country's immigration challenges. Throughout it all, we have been consistently ignored or dismissed, for what can only be reasons of insecurity and stubborn pride.
And so we come to the latest development: having created embarrassment after embarrassment for themselves over immigration, the government now wishes to make amendments to the Immigration Act, presumably in an effort to stack the legal deck in their favour ahead of future crackdowns which – so they think – might rescue their reputation.
But surely, the FNM must be able to learn from recent history. Surely they know that any such changes to the Act – just like their shanty town eradication plan and efforts to deport people like Jean Rony – will be challenged aggressively in the courts. Surely they know these court challenges will once again stifle their intentions, kill their momentum and only add to their reputation for clumsiness and impotence.
Why does the FNM persist on this ill-fated road? They say it is the definition of insanity to continue doing the same thing and expecting different results.
If they really must amend the Immigration Act, Minnis and Co should not seek to shove a ready-made, self-serving bill down our throats. I invite them to consider that what a progressive, forward-thinking government would be doing at this stage is producing a white paper on Immigration reform and launching a full-scale public discussion and consultation exercise across the country.
Based on the results of this process, what a reasonable, sensible government would then do is produce a "green paper" with more specific details of the proposed amendments, which would be circulated for a second round of consultation. Only then, and with the full cooperation of the public and human rights advocates, should a bill be brought before Parliament.
This is the standard process in most countries that operate under the Westminster system and it should really be the standard for any important revisions to the law in The Bahamas. Consultation after a bill is already drafted is a meaningless exercise and an insult to the public, as the government full well knows.
There is no reason for the FNM government to hurl itself headlong toward disaster yet again, on immigration or any other issue. The FNM should take a long pause at this moment and consider the likely consequences of the move they are about to make.
Human rights advocates urge the FNM to cease the highhanded tactics which have brought them nothing but grief so far. We urge them to act reasonably and take no drastic measures.It is not too late to change course.