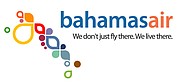 By RASHAD ROLLE
Tribune Staff Reporter
rrolle@tribunemedia.net
EXTREME delays at Bahamasair angered customers at home and abroad over the weekend when a mechanical issue grounded one of the airline's eight jets on Saturday.
Some customers reported waiting more than 16 hours before their scheduled flight took off.
A video went viral of customers venting at an airport in Fort Lauderdale. After they were told their flight would be delayed until 3.30am, the group became vocal, shouting at the customer service representatives: "You got to be joking," "this is stupid," "y'all do something man" and "I am not staying here."
Yesterday, Bahamasair Chairman Tommy Turnquest said the airline is susceptible to these kinds of problems because of its small fleet and demand for its services.
A jet that flew to Fort Lauderdale on Saturday suffered an avionics related malfunction, Mr Turnquest said.
"We have two mechanics stationed in South Florida and we flew over one this morning and there's a team sort of working a tele-mechanic type work from the base here in New Providence," he said on Sunday. "We hope to get it up and running. We sent over a crew just in case it is able to get up."
However, he declined to say when he expects the jet to be operational again.
Progressive Liberal Party Chairman Fred Mitchell was among those scheduled to take a 4pm flight to Houston yesterday but that flight was delayed until 10am this morning.
"It's chaotic at the gates because all flights are delayed," he told The Tribune, saying hundreds of people were in the waiting area. He said the opposition will make a "formal intervention" with the minister responsible for aviation to address service related concerns.
Mr Turnquest said visitors to the Bahamas who have to stay overnight because of delays will be accommodated with living arrangements until their flight leaves.
Seventy people were booked on the flight to Houston, he said.
"I just came back from vacation and so I've been sort of getting brief updates and will be fully briefed (today)," he said.
"One of the challenges Bahamasair faces is this whole aspect of summer time, July and August and then late November and December. That's really the payday for Bahamasair, the boom months. Those months normally carry us for the lean months. The problem is the fleet is so small. We've got eight aircraft, five ATRs and the 747s. The 737s carry 120 passengers. Two of the ATR's carry 70 passengers and three carry 50 passengers so we're not talking about a lot of seat capacity and obviously lots of people, particularly people with children, carry them in the summer so the minute we have any mechanical difficulties it's a problem. Are we happy at what happened at the airport in Fort Lauderdale with all the persons carrying on? No, we're not. Everyone wants to travel on Bahamasair not only because of our safety record but also because it doesn't have a high volatility of ticket prices. The minute something goes wrong, it throws off the whole system."
Mr Turnquest said Bahamasair will acquire a new 737 plane for December.
"Hopefully that will give us some reliability for the upcoming Christmas season and also to mean we may have to also not make the schedules as tight as we make them," he said.