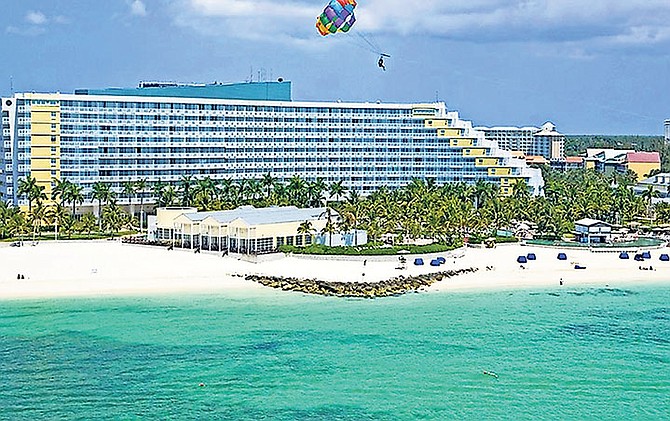 THE Minnis administration has purchased the Grand Lucayan resort in Grand Bahama, Prime Minister Dr Hubert Minnis announced after a tour of the property on Wednesday.
During a press conference on the island, Dr Minnis said the government made a deposit of $10 million on the property. The full purchase price is $65m, Dr Minnis said.
Dr Minnis said it is not the government's intention to run a hotel, saying it is his administration's intent to save jobs, saying if the three-hotel property would close, it would have a "devastating" impact on Grand Bahama.
He said the government was only "holding" the hotel to preserve the island's economy and as soon as possible, the hotel would be sold.
He said the hotel purchase should be complete in the next 30 days.
The prime minister said he would give a full report on the sale when Parliament resumes from its summer break.
The Grand Lucayan resort features three brands: Memories, the 500-room Breaker's Cay and Lighthouse Pointe.
The hotel closed in October 2016 for repairs after it suffered damage from Hurricane Matthew leading almost 1,000 people to lose their jobs.
In November 2016, only the 196-room Lighthouse Pointe reopened.
For more on this story, see Thursday's Tribune.