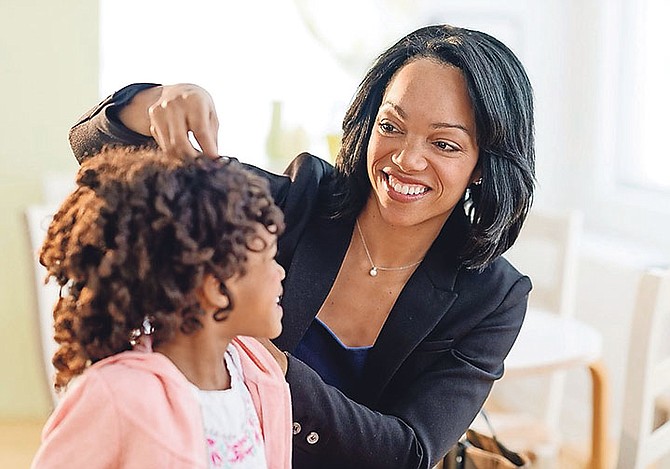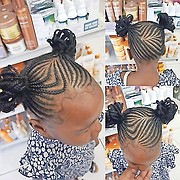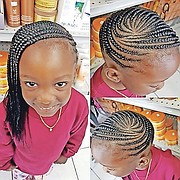 By CARA HUNT
cbrennen@tribunemedia.net
Although 'hair' may not be on the official back-to-school list, for the mothers of young girls ensuring those tresses are prepped for the big first day is just as important as securing new uniforms, shoes and other supplies.
After all, what is cuter than a class photo of little girls with candy curls or cute braids and an enormous bow in the school colours.
But how do you ensure that your daughter's hair remains fabulous for the entire school year?
Ronnie Pierre, manager of Petra's Universal Studio of Beauty, told Tribune Weekend that it is important to ensure that you take care of your daughter's hair with products designed for kids.
"Brands like Just For Me, Cantu Care for Kids, Shea Moisture Kids, Aunt Jackie's and Olive Oil Kids have a variety of products to choose from for girls," she said.
"Children's hair should be shampooed every two to three weeks and treated monthly."
When it comes to styling the hair, Ms Pierre said the most important thing to consider in the case of pre-school and primary school girls' hair is how long a particular style can last. For example, detailed braids are long-lasting and cute.
"At night they can tie their hair down to protect the style," she added.
According to the website pouted.com, some the most in-demand hairstyles for little girls this year include simple braids with upper short ponytail, long-hair braids, classic two long braids, upper bun twist, upper bun wild curly hairstyle, ballerina bun and braids, one-side ponytail, ponytail braids, upper horsetail, and the natural 'wild look'.
Ms Pierre said older girls may prefer to use their hair to express their individuality, particularly as they begin to learn how to style their own hair.
"Junior high and senior students prefer to do their own styling, but styles that offer longevity are anything with curls, flexi rod set curls, or a relaxer and wrap style.
"The most popular hair styles right now for high school girls are short cuts and finger waves," she added.