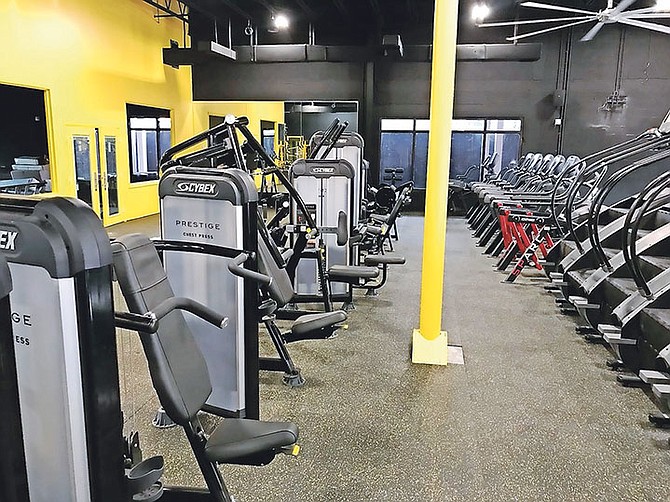 Touted as "the ultimate fitness centre" in the Bahamas, MacFit360 will officially opened the doors to its 16,000-square foot fitness facility on Saturday.
Located in the Harbour Bay Shopping Centre, the MacFit360 Fitness and Performance Centre is the realisation of the vision of Jimmy Mackey, president and founder of the MacFit360 Group.
The new fitness centre features more than 100 pieces of state-of-the-art fitness and cardio equipment, group exercise suites, an enclosed outdoor exercise space for group and individual sessions, TRX suspension training and an extensive free weight area.
"I wanted to create a multi-purpose fitness centre that is more than just a gym. It would be a special place - an energetic, motivating, positive environment where persons of all ages, shapes and fitness levels would feel welcomed and most importantly find the support they need toward achieving and sustaining their fitness goals" said Mr Mackey.
"We want to do our part to support our members in developing a healthy lifestyle. We have designed a dynamic space to cater to every fitness level, preference and goals. With indoor and outdoor training facilities, at MacFit, we are committed to igniting, energising and transforming our members. I am so excited and proud to introduce the first fitness centre of its kind to the Bahamas."
A team of fully certified personal trainers will operate at MacFit360, ensuring a personalised fitness experience for their members. Mr Mackey added: "Our trainers and group fitness instructors have expert knowledge and experience in health and fitness. We offer customised training programmes to suit every training goal."
MacFit members will also have the option of participating in a wide selection of group exercise classes. These will include yoga, CrossFit, boot camp, TRX, Les Mills Body Pump, Pilates, kickboxing and soca fusion.
The MacFit360 Fitness and Performance Centre will open seven days a week with hours to suit every lifestyle and workout preference, said Mr Mackey. Membership options are varied and flexible and available online at www.macfit360.com/harbour-bay/membership.
Describing the largest facility of its kind in the Bahamas, Mr said: "This is a place where our clients will not only reach their health and fitness potential but also be empowered to reach greatness in life."