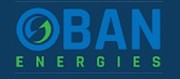 By KHRISNA RUSSELL
Deputy Chief Reporter
krussell@tribunemedia.net
GOVERNMENT officials expect this week to receive a technical report on the proposed Oban Energies deal for Grand Bahama, The Tribune was told yesterday.
The Minnis administration has been virtually quiet on the deal, leaving many to wonder whether Oban will ever establish itself in the nation's second city where there is a need for jobs and economic growth.
However, Progressive Liberal Party chairman, Senator Fred Mitchell told The Tribune even if the government does manage to sign a new heads of agreement with the developer, the hard reality is the deal is "dead on arrival".
He said it can go nowhere, claiming Grand Bahamians did not support the $5.5bn proposed oil refinery and storage facility.
"I understand that they are working to get a new deal together and they will keep up appearances," Mr Mitchell said yesterday. "They will make all the noises and soundings. Perhaps they might even sign a new deal but the hard, cold reality is the deal is dead on arrival. It can go nowhere. Their own people in Grand Bahama don't support it."
Asked his views on the government's communication strategy regarding the controversial deal, Mr Mitchell said the PLP suspected the government's strategy was "don't ask, don't tell" with the hopes that it goes away and dies a quiet death.
Earlier this month, Labour Minister Dion Foulkes said the report would be complete and given to a Cabinet sub-committee, but The Tribune understands this did not happen.
At the time he said: "That report is due in this week. The subcommittee of Cabinet which I chair will meet, we will take that report to Cabinet with recommendations to amend the heads of agreement. The Oban group is in agreement with this process and are amicable to making changes to the agreement. We have not proposed the exact changes yet."
The technical group comprises "three Grand Bahamians who worked in this industry," he said, "mainly at BORCO now Buckeye that have given us invaluable information and advice in terms of oil refinery and terminal and storage. We think that we have an opportunity to make the heads of agreement a better agreement for the Bahamas from an economic point of view, an environmental point of view and a legal statutory point of view."
When it was unveiled nearly five months ago, the Oban Energies initial agreement received intense criticism, including from several environmental organisations.
The fallout prompted an admission from Prime Minister Dr Hubert Minnis that there were gross missteps in the government process.
Oban Energies has reportedly spent $10m on the project so far, according to its president, Satpal Dhunna, who said a significant amount of those funds were used to nail down the best location.