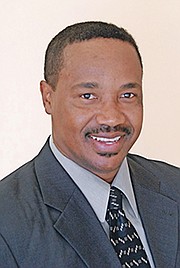 By NATARIO McKENZIE
Tribune Business Reporter
nmckenzie@tribunemedia.net
AROUND 15,000 Bahamas Power & Light (BPL) customers will be able to benefit from the utility's offer to help keep their lights on over Christmas, its chairman believes.
Dr Donovan Moxey said its offer, which is only available for December, will allow customers more than 60 days in arrears to pay 25 percent of their outstanding arrears balance by December 21 to avoid disconnection.
"Additionally, those customers of BPL who have services interrupted can be connected in time for Christmas if they pay 25 percent of their existing outstanding bills on or before the close of business on December 19. BPL, as a corporate citizen, recognises that it must do its part in the festive season and, as such, we are making this offer to our customers," said Dr Moxey.
"BPL does have an existing payment plan where that 25 percent is required up-front in order to take advantage of that plan. Those customers who take advantage of the offer in December, and want to come back in January and take advantage of our payment plan, won't have to pay a second 25 percent. They can simply use what they have paid in the month of December in order to take advantage of the payment plan moving forward."
Dr Moxey added: "I believe that we have about 4,000 or 5,000 people who are currently disconnected, and 7,000 to 8,000 or more who are in arrears. We are probably looking at about 15,000 who can qualify for this programme."
Meanwhile, BPL is still awaiting final reports from its insurers over the recent fires at its Clifton plant. "We are still waiting to hear back from the insurers with respect their final reports. I know we have been having discussions, the chief executive [Whitney Heastie], actively with the insurers and the insurance adjusters. From our perspective we just want to make sure everything is done in accordance with protocols."
When asked about BPl's fuel purchasing plans, given that the decline in global oil prices should eventually be reflected on the fuel charge portion of BPL customer bills, Dr Moxey explained: "We typically buy the oil that we utilise 45 to 60 days in advance. With it trending down, because we have to utilise the inventory that was initially purchased, there is typically a 40 to 60-day lag in when the customers actually see that in their bill.
"Traditionally at BPL that cost has always been passed on to the customers, whether an increase or decrease, and that decrease will be passed on to consumers. Having sort of just-in-time available oil for our electricity production is untenable because, if our supplies get cut off, we need to keep an inventory.
"We typically keep that 45-60 day inventory just in case something happens, given the fact that we are in a hurricane zone, ships can't come in. Because we purchase that oil 45 to 60 days in advance those costs get passed through the system."
When questioned on the progress of BPL's power purchase agreement (PPA) talks with Shell over the latter's proposed new power plant, Dr Moxey said: "It's moving forward positively. Right now, everything is moving forward positively."